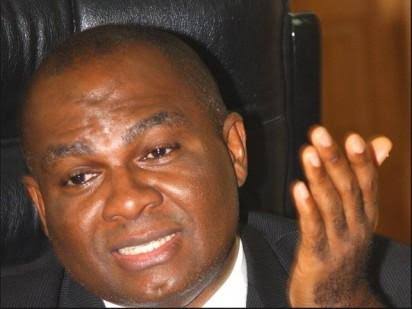 A law firm, August Solicitors, has petitioned the Economic and Financial Crimes Commission (EFCC), asking for the transfer of assets valued at ₦6.5 billion, that were forfeited by former Governor of the State, Senator Chimaroke Nnamani, and PDP governorship candidate in the 2023 elections in Enugu State, Peter Mbah.

In a letter, signed by Peter Chime in behalf of his colleagues, dated October 27, 2022, and addressed to the EFCC Chairman, the solicitors are claiming that the said sum was as contained in the plea bargain reached in the judgement of the Federal High Court, Lagos Division and which was delivered on July 7, 2015 pursuant to section 27012) and (13) of the administration of criminal justice act, 2015.

The lawyers who claimed they represent the people of Enugu State are asking the EFCC, to transfer the said sum, back to the coffers of Enugu State, because, according to them, the money rightfully belongs to the people the state.

The petition read in part:
"We are Solicitors to Enugu State Youth Leaders Forum led by PETER CHIME of No. 80, Nza Street, Independence Layout Enugu, Enugu state and in whose instructions we make this application.

"That sometime between 2003-2007, Dr. Chimaroke Nnamani and Peter Mbah were the Executive Governor of Enugu State and Enugu State Commissioner for Finance respectively.

"That during their tenure the said Dr. Chimaroke Nnamani and Peter Mbah were alleged to have laundered the sum of over ₦6.5 Billion Naira belonging to various Local Governments in Enugu State for the development of various Communities of our clients in the 17 Local Government Area of Enugu State.

"That on 22/1/2007, the Economic and Financial Crimes Commission filed Charge No. FIIC/L/09C/2007: THE FEDERAL REPUBLIC OF NIGERIA v. PETER MBAH & ORS, at the Federal High Court of Nigeria, Lagos Division for offences arising from the money laundering activities of Peter Mbah for and on behalf of Dr. Chimaroke Nnamani.

"That on 16/7/2007, the Economic and Financial Crimes Commission also filed Charge No FHC123002007 FEDERAL REPUBLIC OF NIGERIA v. CHIMAROKE NNAMANI and his accomplices in the money laundering crimes. That on 7/7/2015. Peter Mbah and Dr. Chimaroke Nnamani pleaded guilty to the offences charged and forfeited the properties listed as Exhibit RAZ to the Economic and Financial Crimes Commission."

The petitioners believe justice will only have been served if and when the forfeited amount is returned to the people from whom it was stolen in the first place, and urged the EFCC to see that justice is done and seen to have been done.