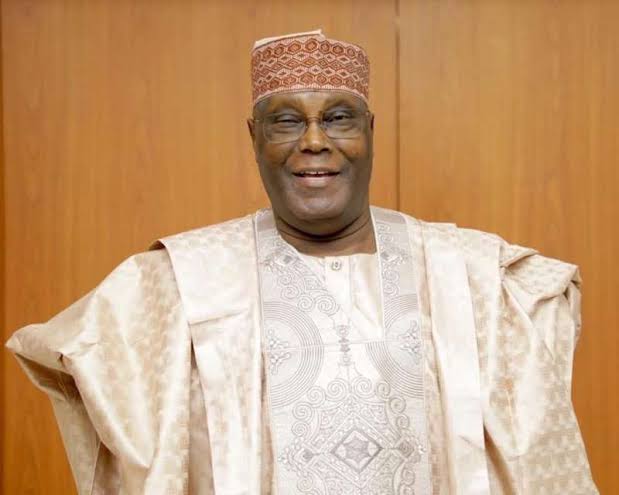 Controversial Ebonyi born Prophet Emmanuel Chukwudi has released a new prophecy regarding the 2023 presidential election in Nigeria.

Chukwudi, who is the General Overseer of King of Kings Deliverance Ministry Worldwide, Gbonum Ulepa Ntezi, Ishielu Local Government Area of Ebonyi State told Jungle-Journalist.Com in a telephone interview, that Alhaji Atiku Abubakar will be the next president. This is not the first time he is releasing this very prophecy.

The man, who goes by the alias 'Onye Ruo Uka Ofu Nanya'(meaning, if you doubt it, you will see with your eyes), had made different predictions before the 2019 elections, insisting that Atiku was going to take over as the new president.

In his latest prophecy, he stated; "I have continued to maintain my prophecies, and I put it to you today that power still remains in the North.

"God told me particularly that the North East region of the country will produce the next president, and specifically in the person of Alhaji Atiku Abubakar.

"Atiku Abubakar is the next president of the Federal Republic of Nigeria, whether good or bad.

"You are aware that he won the 2019 election, but because of the manipulation of politicians, they manipulated everything but God is telling me clear that nothing can stop him this time.

"Atiku is coming to unite the country and make it better, he is coming to bring economic growth, and give youths empowerment and employment. He will work to better Nigeria.

"That is the word of God. No man can stop the word of God. Atiku is a divine mandate, a divine candidate God has ordained. He is the Lord's Chosen, and no man can stop him. Atiku is coming.

"In the past, Prophet Emmanuel Chukwudi has correctly prophesied many election victories as many of his prophecies have bordered on politics.

"In 2010, he said that Goodluck Jonathan will become president;
In 2014, he correctly prophesied that Muhammadu Buhari would sack Jonathan. He also foresaw the release of Mazi Nnamdi Kanu from prison and the raiding of his Afaraukwu home by soldiers in 2017.

"However he has also prophesied that Atiku Abubakar would be president in 2019, and that Donald Trump would be re-elected, both of which didn't come to pass. Chukwudi had argued later that the elections were heavily manipulated to thwart the word of God, but that the current prediction has been sealed by God and no such manipulation would be able to work.