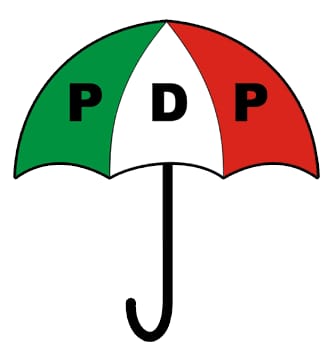 …appeals on party national leadership  to intervene
There is palpable tension in the Enugu State chapter of the Peoples Democratic Party following alleged outrageous, unending extortion of youth aspirants.
JungleJournalist.Com learnt that party officials, beginning from its leadership have held young men and women running for political positions by the jugular, by compelling them to pay these outrageous sums at every point during the process of forms purchase, submission, and screening.
Our informant complained that no other state added any extra fees to the original cost of forms, apart from Enugu State. "What they are doing is criminal, and party youths are gearing up for massive protests. We are actually planning #OperationENDPDP in Enugu State of they don't end the extortion immediately", he said.
A Facebook user, who is worried about the development wrote "War against youths in Enugu PDP must stop now
"Enugu state PDP under the leadership of Augustine Nnamani should do better and stop the extortion of young aspirants.
"Remember that national youth leader of PDP negotiated a 50% reduction of nomination form fees for youths 30 and below.
"Enugu state chapter of PDP refused to grant the reduction to young aspirants and has been witch hunting those that purchased their form in Abuja.
"It was confided in me that Enugu PDP forced young aspirants that purchased their forms in Abuja to pay extra 150 thousands before they could be given the new PDP party cards
"I have also been reliably informed that those that bought form in Abuja has been told to pay 300 thousands before they can submit their form to the state secretariat and get their screening form
"Aspirants have also been told to come with a sum 200 thousand naira for screening.
"This is nothing but a deliberate way to disqualify Young aspirants from contesting election under PDP in Enugu state. Youths leaders in Enugu state must rise to the occasion and protect the interest young persons contesting under PDP in the state.
"Our mandate is not for sale to the highest bidders and we are going to resist disqualification of any young aspirants based on these crooked demands happening only in Enugu PDP."
Calls put across to the chairman of the party, Hon Augustine Nnamani by our Enugu State Correspondent were neither answered nor returned.