In lieu of the 2023 General Elections, candidates who intend to run for president in Nigeria have kicked off their campaigns by making use of both social media and traditional media in an effort to win the support of Nigerian citizens. This is the first step in the process.

Some of the candidates in the race to succeed President Muhammadu Buhari have utilized social media platforms like Twitter and Facebook, Instagram in order to win the support of Nigerians. As a consequence of this, they have been successful in cultivating a substantial following across a variety of social networks.

Although there are some who will claim that elections are not won or lost based on the feelings exhibited on social media, it is possible to measure a candidate's popularity at least among users of the platform by looking at the number of followers he or she commands on social media platforms.

To put it another way, a candidate's popularity on social media is an asset that may be utilized to change the perceptions of voters in a way that is favourable to the candidate.

This, in turn, can have an effect on the decisions that voters make on who they support when they go to the polls.

Major Parties and Presidential Candidates that have embraced Social Media

The All Progressives Congress (APC), the Peoples Democratic Party (PDP), and the Labour Party (LP) are examples of major political parties that have embraced social media in order to promote their candidates and dispel rumours and false information on their parties and their candidates.


Below are the Presidential candidates with the most followership on social media:

The presidential contenders running for election in Nigeria in 2023 who have the most followers on Instagram and Facebook are listed below in descending order of their number of followers.

Rabiu Kwankwaso- New Nigeria Peoples Party (NNPP) Presidential Candidate:
Senator Rabiu Kwankwaso was Governor of Kano State from 1999 to 2003 and from 2011 to 2015. Under the government of former president Olusegun Obasanjo, he served as the Fourth Republic's first Minister of Defence from 2003 to 2007 after losing his bid for reelection in that year.

Later, in 2015, he was elected to the Senate, where he represented the Kano Central Senatorial District for one term while running on the platform of the All Progressives Congress (APC).

He was re-elected as the state's governor in 2011 and joined the All Progressives Congress (APC) in 2014. In 2015, Kwankwaso ran for the opposition All Progressive Congress' presidential candidacy but was defeated by Muhammad Buhari.

He rejoined the Peoples Democratic Party (PDP) in 2018 and ran in the presidential primaries, but Atiku Abubakar prevailed.

He has been designated as the New Nigeria Peoples Party's (NNPP) official presidential candidate for the general elections of 2023 and now serves as the party's national head.

16,000 people follow Kwankwaso on Facebook, while 17,700 people follow him on Instagram.

Asiwaju Bola Ahmed Tinubu- All Progressive Congress (APC) Presidential Candidate:



During the brief Third Republic, held the offices of senator for Lagos West and governor of Lagos State from 1999 to 2007.

He became the All Progressives Congress (APC) candidate for the 2023 Nigerian presidential election in June 2022.

In the first post-transition election for governor of Lagos State, Tinubu of the Alliance for Democracy defeated Dapo Sarumi of the Peoples Democratic Party and Nosirudeen Kekere-Ekun of the All People's Party with a sizable margin.

Four years later, he narrowly defeated Funsho Williams of the PDP to win re-election for a second term.

His two administrations were characterized by his battles with the PDP-run federal government and his attempts to modernize Lagos.

He had a significant part in the creation of the All Progressives Congress in 2013 after leaving office in 2007.

217,628 people follow Tinubu on Facebook, while 122,000 people follow her on Instagram.


Omoyele Sowore- African Action Congress (AAC) Presidential Candidate: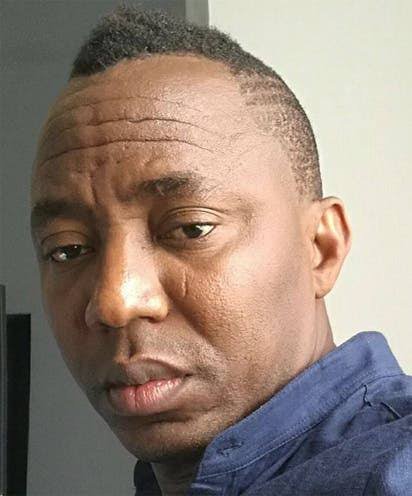 Sowore is the publisher of Sahara Reporters, a human rights activist, and a pro-democracy campaigner. Sowore previously stood for office in the 2019 election and is an African Action Congress candidate for president of Nigeria in 2023.

After calling for a protest with the hashtag "RevolutionNow," Sowore was detained by the Nigerian State Security Service (SSS) on August 3, 2019, for alleged treason.

Later, treasonous conspiracy and insulting President Muhammadu Buhari were the charges brought against him.

The Federal High Court in Abuja granted him bail on September 24, 2019, with the requirement that he hand up his foreign passport within 48 hours. Sowore's release has been refused by the DSS, who claims to be unaware of the court decision.

When the DSS refused to free Sowore, his wife organized rallies at the UN Plaza in New York, which sparked a global outcry against Nigeria's failed democracy.

He has 191,000 Instagram followers and 378,394 Facebook followers.

Peter Obi- Labour Party (LP) Presidential Candidate: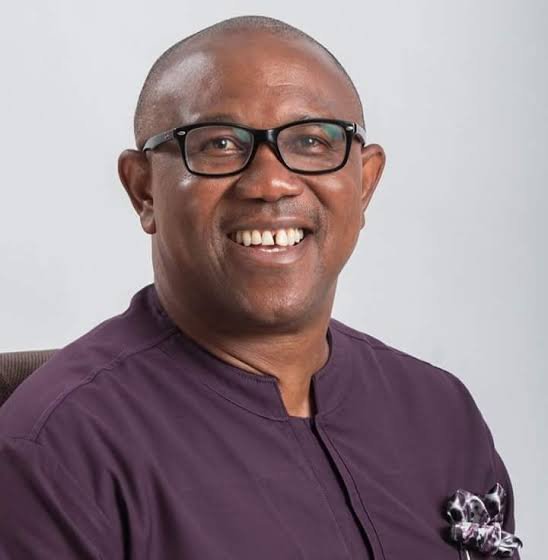 From March 2006 to November 2006, from February to May 2007, and from June 2007 to March 2014, Peter Obi presided as the governor of Anambra.

He ran for the All Progressives Grand Alliance (APGA) party in the 2003 Anambra State Governorship Election, but Chris Ngige of the People's Democratic Party was proclaimed the victor by the Independent National Electoral Commission (INEC).

After almost three years of litigation, the Court of Appeal reversed Ngige's victory on March 15, 2006, and he took office on March 17, 2006.

He served as governor for seven months before being impeached by the state house of assembly on November 2, 2006. Virginia Etiaba, his deputy, took over as governor the following day, becoming the first female governor in Nigerian history. Later, after winning the legal battle, he returned.

After leaving the PDP, he was chosen as the Labour Party's presidential candidate for Nigeria in the 2023 election. He has 324,000 followers on Instagram and 472,593 followers on Facebook.

Alhaji Atiku Abubakar- Peoples Democratic Party (PDP) Presidential Candidate: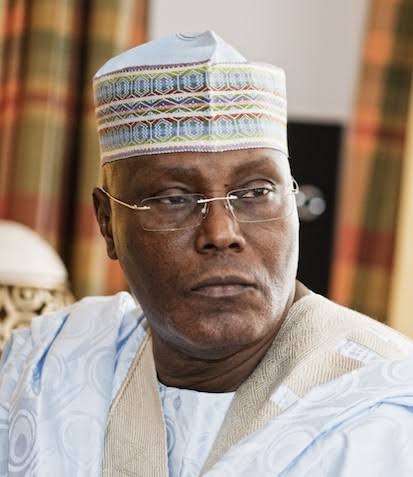 Atiku Abubakar, the Peoples Democratic Party's (PDP) nominee for president in the next general elections, was born on November 25, 1946, in Jada, a community that was then governed by the British Cameroons.

In the 1961 British Cameroons referendum, the territory later merged with the Federation of Nigeria. His mother was Aisha Kande, while his father Garba Abubakar was a Fulani merchant and farmer.

During Olusegun Obasanjo's reign from 1999 to 2007, he was Nigeria's vice president. In 1990, 1997, and later in 1998, he ran for governor of Adamawa State and won. He then served as Olusegun Obasanjo's running mate in the 1999 presidential election and was re-elected in 2003.

He has 1.1 million Facebook fans and 456,000 Instagram followers.