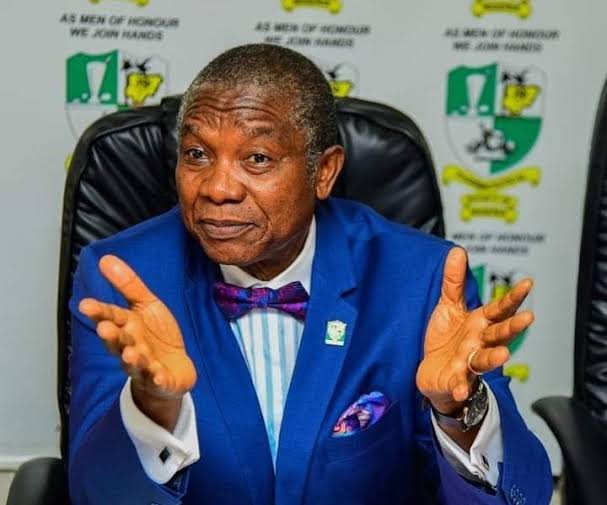 By Patrick Asonye and John Ugo Okoro
From the North, South, East and West – men, women, the young and the elderly – indeed Nigerians from all walks of life desirous of a better country, converged on Lagos Monday to give fillip to the aspiration of Mazi Sam Ohuabunwa to transform Nigeria to a country that works for all.
Ohuabunwa, a former Chairman of the Nigeria Economic Summit Group (NESG), and current President of the Pharmaceutical Society of Nigeria (PSN), has voiced his desire to contest the presidency in the 2023 general election.
To sensitize the electorate, a movement – the New Nigeria Group (NNG) convened by Ohuabunwa – has been revving around the country to sensitize the citizens on the imperative of electing a man with the capacity to enthrone good governance and eradicate poverty in Nigeria.
Already, the NNG has taken its message to all the states of the federation, the culmination being the Lagos gathering on Monday, where the 36 states and the FCT chapters of the organization were inaugurated.
The event, which held at the Classique Events Centre, Oregun, Ikeja, Lagos, coincided with Ohuabunwa's birthday, hence a momentous occasion.
Coming at a time of justifiably acknowledged clamour for a president of Igbo extraction, the Monday event drew an unprecedented crowd of supporters for the project that has been dubbed by many as destiny-changing.
All the speakers, on behalf of their respective groups, expressed support for Ohuabunwa's ambition, pledging to work towards its realization.
The President General of Ohanaeze Ndigbo, Prof George Obiozor, who led a delegation of the Pan-Igbo organization, spoke glowingly of Ohuabunwa.
He specifically said: "Sam (Ohuabunwa) is a Nigerian nationalist; a man of courage and integrity who has served Nigeria creditably. He is our son whom we support and encourage because in all his endeavours of past he had discharged himself creditably.
"Like other Igbo who have interest in the presidency, we do support and encourage him because his success will be a crowning glory for Igbo land."
Also at the occasion, all the groups that spoke through their representatives lauded Ohuabunwa for his decision to vie for the presidency, pledging their support for the project.
Such groups included the New Nigeria Political Party (NNPP), Igbo Movie Producers Association, Nollywood Actors Association of Nigeria and above all, the PSN, which assured through its legal adviser that Ohuabunwa has the capacity to transform Nigeria much the way he has transformed the PSN.
Perhaps more significant was the total support that ensued from home base of the presidential aspirant.
For instance, the leadership of Nzuko Aro, as well as presence of a traditional ruler from Ohuabunwa's homestead of Arochukwu, Mazi Charles Okoro Kanu (Eze Ogo Atani village), whose speech at the occasion confirmed the maxim to the effect that: "This is our son in whom we are well pleased."
In his own speech, the presidential aspirant said: "The New Nigeria Group is a laudable project with the potential to transform our nation. The NNG is about like-minded Nigerians who are determined to instill enlightened, visionary and committed leadership in Nigeria."
"We are going to build a country that is one for everyone, a nation that will work for all. We will find that Nigeria is getting to become a new nation because everybody is about to break up and go their separate ways. People are being asked to quit and move elsewhere just because they are not from that region. What kind of a nation does that?
"People give notices to their fellow citizens and the government in power is quiet about it. That is totally wrong. We are still a nation in construction, and the New Nigeria Group will be coming to fully stand the nation. Every section of this country will live together in peace and in harmony. We are building a nation that will work for all. This is the Nigeria we are looking for, where we will all live together, eat together, share what we have together.
"Today in Nigeria, we face a major issue: the lack of transparency. There's no form of transparency in Nigeria today; nobody knows exactly the amount of oil we're dealing with in this country; nobody knows exactly the amount of income we get. Everything is projected, even our population is projected. There is no clarity whatsoever. How can we continue like this?"
On how to tackle poverty, Ohuabunwa gave an insight thus: "Ensure liberty for all citizens, introduce equality and universal healthcare, coupled with maintenance of environmental hygiene and universal availability of portable water and electricity; achieve citizens' economic empowerment and several others.
To tackle injustice, Ohuabunwa plans "to create equal citizenship rights, remove all forms of discrimination or marginalization; take absolute responsibility for the life and safety of every Nigerian citizen; no criminal will go scot free and no innocent person will be criminalized."