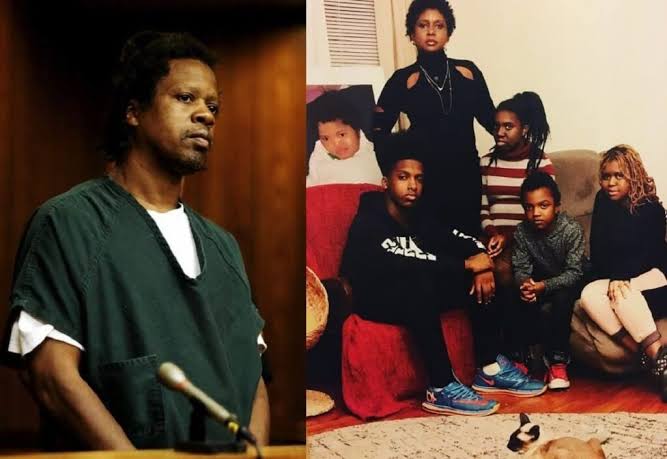 Author and activist, Aziza Kibibi, unashamedly shared a story of abuse at the hands of her father, Aswad Ayinde.

Aswad Ayinde is an African-American convicted sexual predator who before his arrest and sentencing lived as a respected award-winning music director residing in New Jersey, America.

Aswad Ayinde's recurrent acts of raping his daughters earned him the tag 'notorious sexual predator in the media.

His second daughter, Aziza Kibibi, took to her social media page to narrate the atrocities her dad committed.

According to her, Aswad Ayinde turned his daughters, three in total, into sex toys for himself. He continually raped his daughters for over 30 years.

Aziza further stated that her father started raping her when she was only eight (8) years old and impregnated her over five times.

She also claimed that her Dad was a manipulator. According to her, he manipulated her and her siblings into believing that what he did to them was special.

Kibibi said her dad isolated them from society; they had no friends and were homeschooled rather than attending a formal school.

According to reports, In 2005, Aziza, along with her mother reported the case to the police. Aswad Ayinde had travelled for a meeting, so they leveraged on his absence and quickly reported the case to the police.

He was arrested immediately and charged to court. In 2011, he was charged with over 28 crimes, some of which include child molestation, sexual assault, violence, aggravated criminal sexual contact, and child endangerment.

He was sentenced to forty (40) years imprisonment. He was also sentenced to another 50 years in jail for the continuous sexual assault of his daughter, Aziza Kibibi. In total, Aswad Ayinde was sentenced to 90 years imprisonment.