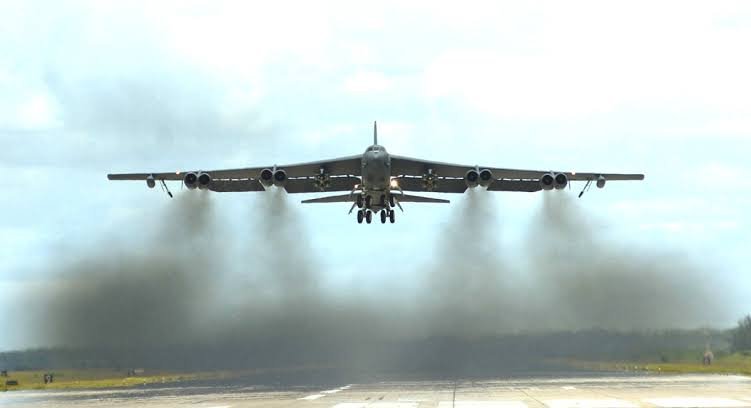 A yet-to-be-identified bomber on Wednesday shelled Muhammadu Buhari's village from a jet fighter.
The mystery deepened Wednesday evening over the attack by a fighter jet which killed nine people in Buhari community, Yunusari LGA of Yobe State. The Nigerian Air Force (NAF), which was blamed for the incident, has distanced itself from the operation. Several other villagers sustained injuries and currently receiving medical attention at a government health facility in Geidam.
According to a resident of Damaturu, Saleh Ibrahim, the jet shelled the village in the early hours of Wednesday when the villagers were preparing to go to the weekly market in Geidam, a neighboring local government area, 200km from Damaturu.
The resident added, "The villagers were already set to go to the market at Geidam early in the morning when suddenly the jet appeared from nowhere and started shelling the village.
"Instantly, three people died. The sound of gun shots scared the villagers and they ran for safety, but others sustained injuries as a result. Some were attempting to attend to the dead people when they also got hit by bullets from the jet."
"As of 5pm, the number of dead people is nine, while over 30 people who sustained injuries are receiving treatment at Geidam General Hospital.
"Buhari village is in Yunusari LGA, but Buhari village is closer to Geidam, and the entire Yunusari LGA doesn't have facilities to attend to the injured victims."
Meanwhile, the State Governor, Mai Mala Buni, has commiserated with families of those who lost their lives in the unfortunate air strike on Buhari village in Yunusari LGA of the state.
The governor, in a statement by his Director General, Press and Media Affairs, Mamman Mohammed, said although it could have been an accident or mistaken target, government would join hands with security agencies to unravel the root cause of the incident.
Buni directed his Special Adviser on Security Affairs to liaise with the NAF and the Multi-National Joint Task Force to look into the unfortunate air strike.
But in a twist to the tale, NAF has denied reports linking one of its fighter jets to the bombing incident.
In a statement on Wednesday, the NAF spokesman, Air Commodore Edward Gabkwet explained that the agency last conducted a mission in Yobe State earlier in the month.
"NAF last conducted a mission into Yobe State (Not Yunusari LGA) on 5 September 2021 and it was an armed recce," he said. "No bomb or missile was even expended".
The NAF spokesperson's comment came hours after residents of Buwari community in Yunusari Local Government Area said several persons had been killed and others injured in the reported bombardment.
A source in the community, Haruna Ali, had told Channels Television that three Toyota Hilux brought the injured victims to Geidam General Hospital.
The community is located 20 kilometres away from Kannamma, the headquarters of Yunusari Local Government Area of the North East state.