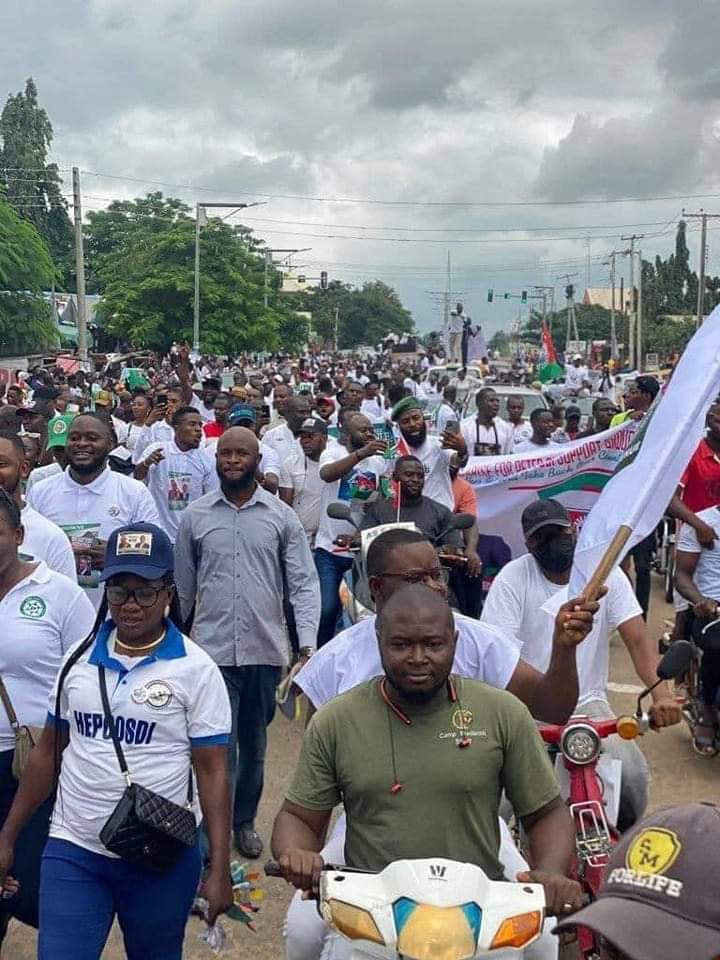 Residents of Afikpo in Ebonyi State are at the moment engaged in a fitness walk for Mr Peter Obi, the Labour Party presidential candidate.
In a related development, Afemai people of Auchi, ij Edo State are also marching through the streets to show their support for Obi. Auchi town ia host to Auchi Polytechnic, and Apostle Johnson Suleiman's church, Omega Fire Ministries International.
In Makurdi, capital of Benue State, the citizens aee also on the march in their support for Mr Obi.
Earlier, Jungle-Journalist.Com had reported how 3 million people are trekking the streets of Port Harcourt to support Obi.
Meanwhile, the former Anambra State Governor is in Europe, in a tour to visit Nigerians in Europe, United States and Canada.