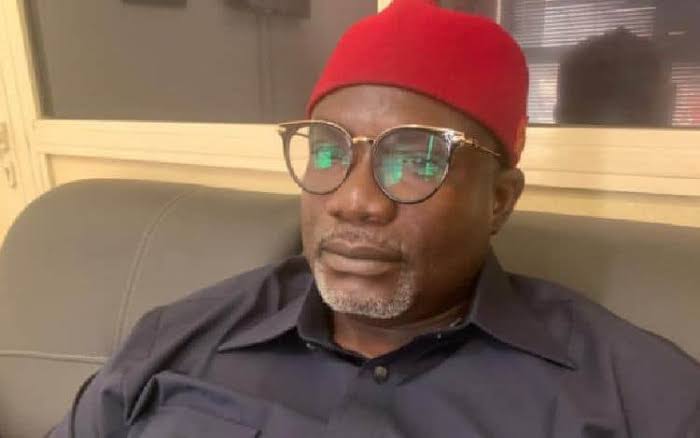 In any political setting, equity is a seedling of necessity, when properly sown on a rich soil, it is bound to sprout a nipple of hope and then germinates the seed of excellence, fair play, balanced democracy and inclusive government.

On this drive has this USA based Nigeria prominent political leader spot his advocacy and campaigns for equity and rotational Presidential power
He is vehemently building capacities on changes in the system , creating an enabling environment for democratic efficency in the land .


This Party Chieftain has been committed since the conclusion of 2021 PDP National Convention in Abuja canvassing nationally and internationally on the importance of giving a person of the South Eastern region an opportunity to be elected the next President of Nigeria. President Muhammadu Buhari has signed the Electoral Act and it automatically becomes an extant law of which Chief Kalu truly commended and appreciated. In the United States of America, Chief Kalu had successfully sustained the unity, strength and solidarity of People's Democratic Party, Arizona State Chapter. Spreading his tentacles across the globe for transformation, Kalu pinches his tent on the need for Nigerians to be fair to Ndi Igbo.



As at yesterday, 6th March, 2023, Chief Kalu on a special invitation was in Guinea Bissau to attend a political symposium organized by Nigerian residents in the Country. As a guest speaker, he spoke at length pointing out the need for Nigerians to embrace democratic leadership solidliy built on equity, transparency and justice. This outstanding commitment makes Chief Kalu a well meaning Nigerian whose mouth cannot be gagged in the face of ethnic jingoism, prebendalism and geo political zones marginalization.



Also on the 2nd of March, Dr. Kalu was in Chattam House, London to speak on Soverign debt crisis, International Political crisis( Russian/ Ukraine issues) etc. A sensitization forum organized to discuss modalities on redeeming the global communities from the shackles of economic crisis, insecurity and diplomatic misunderstanding.



Chief Kalu as a detribalized Nigerian is of the opinion that power shifts to the SouthEast who has not been giving a slot to produce Executive President of this Country since birth. He considers it unfair to allow one or two ethnic nationalities to be producing the Country number one leader without giving space for people from other parts of the nation.



In Igboland, there abound army of educated, exprienced and competent personalities who are qualified to lead Nigeria to a greater height but such an opportunity had been long denied them.People from SouthEastern Nigeria are talented, accomodating, hardworking who contribute massively to the nation's economic sustenance. They have foresight and never ferment troubles, their agitations
emanated from the state of the sufferings, killings and marginalization they encounter in the face of current insecurity in the Country.



It is time to listen to the yearnings of Igbos and no ethnic or language speaking domain has the exclusive ownership of Aso Rock Villa and to ensure fairplay, situation at the moment calls for rotation of power to South Eastern region.Nigeria belongs to all of us and our indivisibility cannot be negotiated and doors for marginalization must be permanently closed. We need to move beyond this level and begin to explore the best ways of developing this country for the overall benefit of everyone.



2023 calls for a rapt attention for narratives changes ; it calls for change of thoughts; A reflection time towards balancing the lopsidedness of things in the polity and a time to deeply engrave the truth on our finger tips despite how others feel about it; A time to give Ndi Igbo a slot to produce Nigeria President come 2023.