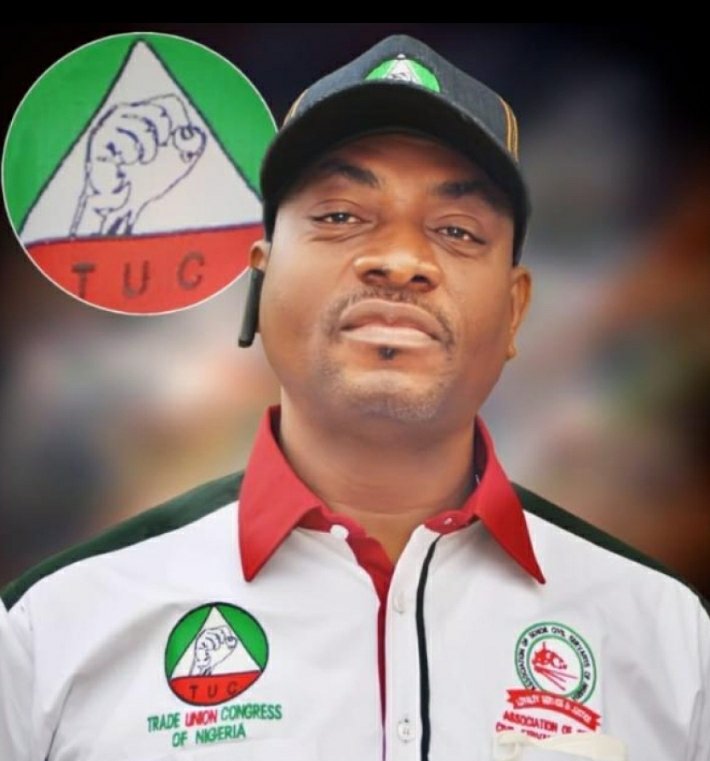 Comrade Bolum Martin Nwachukwu has been re-elected as the Delta State branch Chaiman of Association of Senior Civil Servants of Nigeria for another four-year term, the associations national body has announced.

Announcing the results, the National Secretariat through the Secretary General, said Comrade Bolum won the election with a "huge majority".

This time, apart from Comrade Bolum, the other figures elected were Aweka Avwenaghagha- 1st Vice Chairman, Mafiana Patricia – 2nd Vice Chairman, Eguriase Akpos – Treasurer, Orugboh Arubi – Internal Auditor, Igho Julius- Ex- Officio, Ukey Efetobo – Ex-Officio, Churchill Egbregba – Ex-Officio, Diden Eremola – Ex-Officio, and Kebodi Scholarstica – Ex-Officio.

Currently, ASCSN has over 17 thousands of Senior Civil Servants as members.

Comrade Bolum Martin Nwachukwu is known for his simplicity and a down to earth personality. He has been the Delta State Chaiman of Trade Union Congress of Nigeria (TUC) and the South South Chairman of the Association of Senior Civil Servants of Nigeria (ASCSN).

He is considered the ideological leader and a moderate labour union leader, who works for transformation of the country into a modern state.

Re-election of Bolum Martin Nwachukwu is a good sign for the national body of ASCSN never to compromise on democratic principles.

His victory has been greeted with relief by the union and its supporters.

He was elected by union members after a state delegate's congress held in the city of Asaba.

Speaking to journalists, Comrade Bolum Martin Nwachukwu said the Association has a "big task ahead" to build membership confidence.

"As I have said, my leadership in Delta State will consolidate our achievements and establish new plans which include, effective communication link with all members; and return of improved workers social welfare scheme for all members

"I feel really confident that everyone is on the same page and we know that we have have a big job ahead of us, but we have got the right people to do that," she said.

Continuing, "From today, we are working together, united in purpose to make sure that we represent our members and hold the government and employers of labour to account to the best of our ability.

"There is a very clear view around our table that we want to be able to work together now … that the backgrounding in the media, the stories that we have been hearing have to end.

"We need to be united in purpose, making sure that we are communicating good policies that are actually in the best interest of the ASCSN.

"That has to be our sole purpose and it will be. That's my firm resolution," he concluded.

Comrade Bolum Martin Nwachukwu said deciding to take on the leadership role again was a decision that took thought and consideration.

He said, "It's taken a few conversations, especially with my family, friends, and veteran labour leaders to consider whether this is the right thing to do at this time, but there's no doubt that the support I was receiving from the caucus and across the entire members was quiet overwhelming.

"I still am very passionate about the work that needs to be done to make sure that ASCSN can have a better and a fairer society, to ensure that people can access the services that they need in this state. and nation," he stated.

He also said he was aware of the scale of the task ahead of him.
" Be in no doubt I understand the scale of the task, the gravity of the position that we are in.

"We have got a mountain to climb, but we will climb it, and I will do my utmost to reconnect us across the country, " he assured.