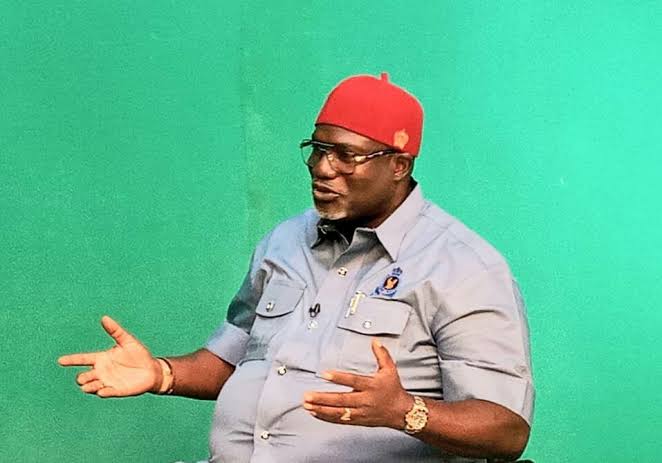 By Chief Emeka Kalu

Nigeria is a sovereign state with six geo political zones of which the other five component zones had previously had their ways as either the President or vice President except the southeast whose chances had suffered drawbacks and bottleneck due to lack of formidable forces to fight under one front.
If serious care is not taken and this miscalculation is allowed to grow taproots in the annals of Nigeria political history, Igbo nation may stand the risk of being unable to produce the Number one person in charge of this Country in the next hundred years to come.

Ethnic parochialism, prebendalistic tendencies and wanton glutton for power have radically hampered the common sense of national integration , peace and equity which are made to be the platform on which government of national unity operates.

In the heat of this forthcoming general election in Nigeria, Ndi Igbo are prompted to take the bulls by the horns to ensure their unity as one voice is never thwarted by undesirable elements whose clandestine agenda is to scuttle the chances that could produce an Igbo man the next President of Nigeria.

The Igbo political elite, renowned nationalists and influential leaders of thought are summoned to generate a unity solidarity code of operations towards achieving President of Igbo origin in 2023.

Since return to civil rule in 1999, no South Eastern has been saddled with the opportunity to be elected the next President not that there was no gifted persons in the region but as a result of the backward politics being played in Nigeria. Does it mean there is no qualified leaders, technocrats and idealists in Igbo land? Does it infer that we are in a country where others are privileged to rule while others are living at the mercy of some chosen few oligarchs who have lost their good sense of judgement about the sustenance of equity?

Previously, this level of political utopianism happened in Canada where the people of Quebec were denied equal opportunity in national leadership until they within the confines of the law staged a protest for separation from the mother sovereign state.This development quickened the power handlers in the system to have created a window where the President of Canada was elected from the Quebec ethnic nationality. Invariably, Nigeria is not an exception in this regard because we must never give up until our voices are given due considerations and compliance.

In the long run, this pressing situation at hand demands the concerted attention of all and sundry despite party affiliation or loyalty. All Igbo political leaders in PDP, APC and other political parties must strive to come together to stage this drives for emancipation. Our failure to initiate and form a united front beyond our individual interest will leave us with no option than to loose in the midst of the struggles. Let us drop personality conflict crisis, selfishness and a chase of piece meals by deeply getting ourselves anchored under one umbrella so as to achieve the desired results.

We have to retrace our steps from imagination to reality in order to realize this hardcore ambition where an Igboman can be a chance to be elected the next man in charge of Aso Rock. The reality at this juncture calls for our assembling under one entity by skipping party interest and fight for our common course of sponsoring and supporting a President of national unity whose extraction is Igbo because time is due for this to be done.

Time for change is now and there is no going back in this wide range campaign for equity and change of system in the body politics of this great country.


Chief Emeka Kalu is the
National Coordinator, PDP Coalition.