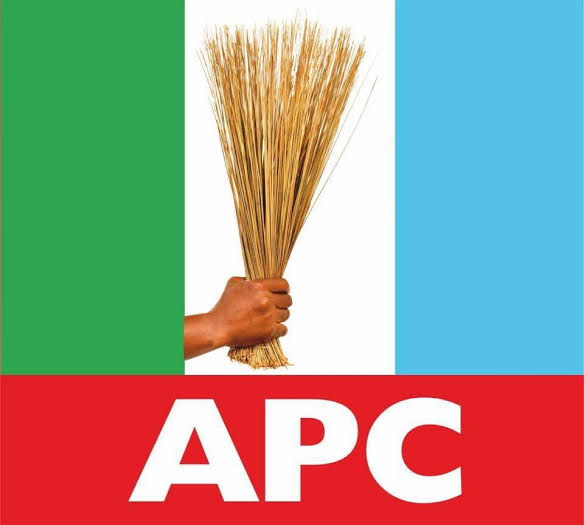 Hon.Frank Ossai a Frontline contender for the office of the Delta State APC Scribe in the APC State congresses held last year, spoke to news men in Asaba, Delta State, after submitting his defection letter from APC to his Ward Chairman at Orogun, Delta State.
According to Mr. Ossai, the party APC has been hijacked by Political Bandits, who haven derailed the party from the progressive mantra on who's tenets it was founded.
"Today what we see is a party that has been hijacked, corrupted, manipulated and diverted from its original idealogy" he said.
Mr Ossai complained of the way the last congresses of the party were conducted across the country, particularly the National Convention, which was generally believed to have fallen short of expectation, as it was characterized by "Godfatherism" and imposition of candidates under forced consensus.
Mr Ossai said the APC has failed Nigerians in their constitutional rights to providing security for lives and properties.
According to Mr Frank Ossai, he has served APC in various capacities ranging from,
(1) Member, Contact & Mobilization committee in the 2019 Presidential. Campaign Council,
(2), Member, 2019 Woman & Youth Presidential Campaign Committee,
(3), Director of Political Matters (SS), Presidential Supports Committee
(4), National Vice Chairman (SS), Coalition of APC Support Groups
(5), Chairman, 2015 Presidential Fund Raising Committee, Delta State
(5), Member, 2015 Election Committee, Ughelli North, Delta State
(6), President, Niger Delta Development Forum
(7), President, BAND (Build A New Delta)
(8), Contestant, 2015 Delta State House of Assembly, Ughelli North, Const.1,
(9), Contestant, Deputy National Secretary, 2018 APC National Convention
(10), Secretary General, 2018 APC Convention Contestant Forum
(11), Aspirant, 2019 Delta State House of Assembly, Ughelli North, Const.1
(12), Contestant, Ughelli North LGA Chairmanship
(13), Contestant, State Secretary, APC Delta State Congress.
In all of these, there is nothing to show for it,
He opined.
"APC is the most disappointing party presently in Nigeria, as it is the party where your rights and freedom can be infringed upon, irrespective of your contribution to the party and no matter how qualified you are" he said.