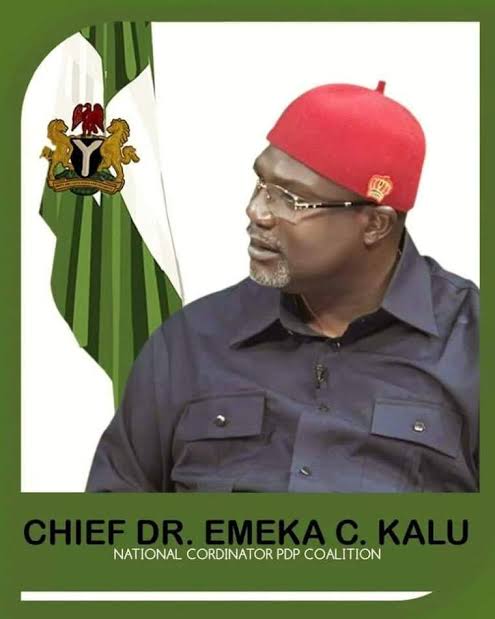 By Emeka Kalu



It is an aura of joy in the history of Nigeria political system to have a new law regulating our electoral system where voting at polling units could be validly collated electronically and serves as a basis of references in results declaration.

It is an improvement over the old method where several hours could be spent in collation leading to risks of manipulation or attacks by armed thugs, box snatchers and distortonists.This marks another step towards eliminating to a reasonable extent the dangers that high rate of electoral malpractices, fraud and high handedness had truly imposed on us .

Here comes end of the road for political criminals who do not have the mandate of their people but forcefully come to power through the backdoor of electoral malpractices ranging from ballot box snatching, thuggery and hooliganism. In a liberal democracy, transparency is vital to enable the core values of the people's will to stand . Noise makers who depend on radicalism and other forms criminalities in winning elections had been blocked and silenced taking the fact that accreditation of voters using smart card readers has become an extant electoral law.

The event in the Council Chamber of the Presidential Villa , Abuja with Vice President Yemi Osibanjo, President of the Senate and Speaker of the House of Representatives in attendance was a landmark of success achieved by Buhari government in the history of our democracy.

Global Initiatives For Good Governance in the best of her sense of judgment commends Mr. President for a job well done and strongly confide in INEC to ensure strict compliance to the dictates of the newly enacted law.

In the face of doubts, this development will go a long way in addressing major ills confronting smooth operations of electoral activities in the country to the barest point.We are of the strong belief that technical issues had been addressed in this direction and it is time to make a headway in our electoral system.The judiciary would be able to carry out her functions of interpretations on a clearly defined basis as enshrined in the electoral Law book.

Regarding modes of conducting primary elections by various political parties , there is a clear template indicating choices be it direct, indirect or by consensus and whichever platform any party or parties choose to field their candidates should be recognized as legitimate in law and INEC as observers are encouraged to be proactive in handlings and supervisions.

We therefore call on Nigerians and all the political parties contesting elections in 2023 and ahead to embrace and live by the letters establishing this new electoral law to sustain fairness and transparency in our democracy.Nigeria is improving despite all odds and for President Muhammadu Buhari to have appended his signature on this bill making it an extant law shows how gradually maturing Nigeria is getting.

We are happy to have this done and it will surely go a long way in redeeming the image our dear Country before the international communities as a nation whose electoral systems are being harnessed and upgraded for better. Invariably, 2023 is from this point foreseen as a victory year for Nigerians to choose their leaders transparently, credibly and meritoriously.

2023 is feasible and it behoves INEC under the watch of Professor Mahmood Yakubu to do the needful by ensuring full compliance with the fresh law. Elections are platforms where the credibility and popularity of political office seekers are tested on the experiment altars of democracy. It is not a place where the affluent show their wealth, pride and arrogance.

Nigeria is maturing towards the state of the arts digital dimension and there is no going back until sanity, excellence, credibility and overall reforms are accorded our electoral systems.

Chief Dr. Emeka Kalu
Director General,
Global Initiatives For Good Governance.