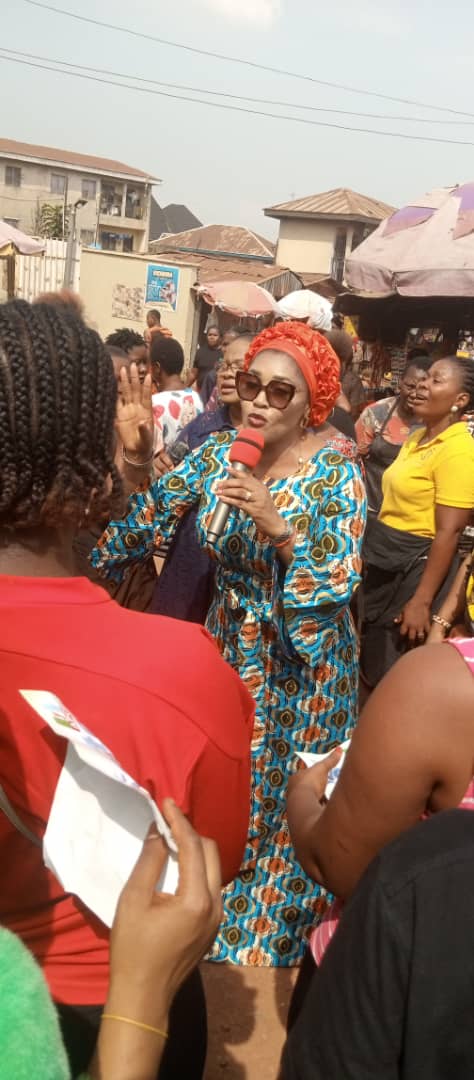 The woman of the moment, High Princess Ada Ogbu Nara Unataeze on Thursday stormed Mkpokiti and Afia Nine Market, Umulevu Ward 2 to interact and intimate the traders of her unalloyed passion to ease their pain and burden.

The visit which lightened the mood of both natives and resident traders in the market orchestrated a new consciousness, the consciousness to enthrone an emancipator, a unifier and a true leader who will not only be close to the grassroots but unequivocally represent their interest.

High point of the visit was an emotional statement made by a concerned market woman.

Her words "Nnem, we have suffered, things are very hard and everybody is tired but from what I heard you say, I will give politics another chance, I will support and vote for you."

Another one said, "This woman is so beautiful and honest to be my Senator, I look no further, she has my vote", she as well promised to spread the good news about Princess Ada Ogbu.

Ada Ogbu seized the opportunity to urge the marketers to support her in the forthcoming election, with the assurance that she will ensure equal distribution of dividends of democracy if elected.