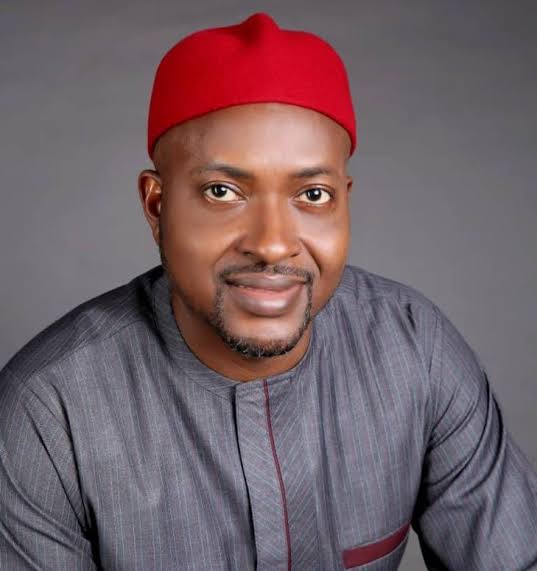 The member representing Enugu North and South at the Federal House of Representatives, Chief Offor Chukwuegbo on Thursday, 24th March inaugurated 260 state ward coordinators for his governorship ambition.
Chukwuegbo, who is serving in the House of Representatives for the 3rd time, is among the numerous governorship aspirants who have indicated interest in taking over from Dr Ifeanyi Ugwuanyi, Executive Governor of Enugu State.
The event took place at Bon Sunshine Hotel, Enugu, where hundreds of electorates gathered to witness the event.
Addressing the gathering, Chukwuegbo said that he will consolidate on the good legacies of governor Ifeanyi Ugwuanyi led administration when elected.
Chukwuegbo stated this in Enugu on Thursday during the inauguration of ward coordinators across the state who will champion his governorship project.
He lauded Governor Ifeanyi Ugwuanyi for his rural developmental drive and assured of his determination to continue from where he stops.
The Rep member also reaffirmed total support to the power rotation agreement of Enugu PDP, and charged the 260 ward coordinators to go into work.
He told them "Your political antecedents, pedigree, qualified you for engagement as partners in the project at hand.
"I am humbled, indeed privileged to meet all of you here today, in flesh and blood as coordinators of my gubernatorial campaign in your various political wards.
"You already know about the project and to an extent, the challenges facing us. You might even discover along the line that, as gallant foot soldiers, what you bring to the table, the sacrifice you make, risk you bear, far outweighs what I am in a position to offer as your aspirant.
He told the gathered crowd "The power we seek is the power to consolidate and build on the achievements of the government of the day, the Ugwuanyi regime.
"We earnestly desire to continue to promote and sustain the existing peace in our communities and secure our neighborhoods.
We shall continue to provide enabling environment for government-people partnerships in areas of critical services like security, housing and so on; while providing attractive platform for entrepreneurs and business endeavors, to thrive".
Highlights of the event include swearing-in of the 260 ward coordinators across the state.