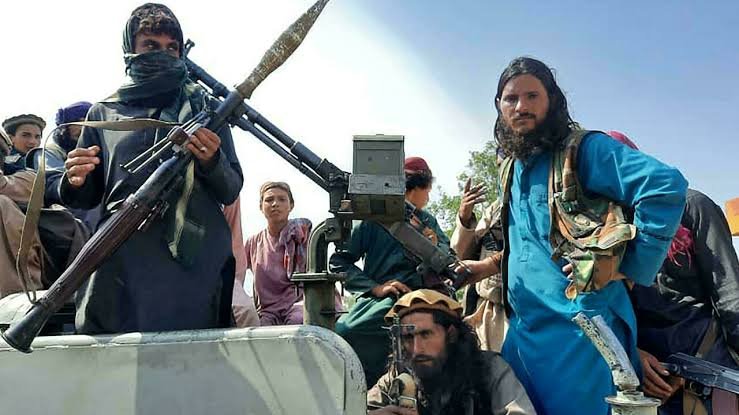 The leadership of frontline civil society organisation, One Love Foundation rose from a meeting onn Saturday, 28th August to challenge the Federal Government of Nigeria over claims that no single Nigerian is in Afghanistan.
According to the Foundation, although Nigeria has no high commission or consulate, One Love Foundation has discovered that thousands of Nigerian businessmen and their families, especially South Eatserners and Northerners are currently residing in the Asian country.
Recall that the Federal Government had declared that there is no Nigerian in Afghanistan who needs evacuation, following the takeover of the country by the Taliban.
The Nigerians in Diaspora Commission had said its findings indicated that Nigeria neither has a high commission or consulate in the Asian country, nor any national resident in the country.
Speaking in a telephone chat with reporters Saturday, Chief Patrick Osagie Eholor condemned the position, stating that the Commision was careless in its findings, and never really cared about the welfare of Nigerian citizens in Afghanistan.
His words "How can you say that none of our countrymen lives in Afghanistan? Is there any country in the world where Nigerians are not resident?
" As I speak to you, we have made contacts with Nigerians in Afghanistan, and One Love Foundation is making efforts to assist them vacate the troubled country.
" We are trying to get statistics of names, ages, and states of origin. No Nigerian must be lost in Afghanistan. Its high time Nigeria begun to care for citizens the same way America, Britain and other western care for theirs. We must learn to put value in the lives of our country men and women.
"While we try to reach out to more of our brothers and sisters over there, we are also calling on them and their families at home to help us help them by reaching out to One Love Foundation. We will be partnering with whoever is willing to help to ensure their safe and sound exit from Afghanistan.
"It is very sad that Nigerian lives mean nothing any more to our government. That is why Nigerian citizens are killed on a daily basis, and no one says anything. Fulani herdsmen, terrorists, bandits, unknown gunmen are having a field day every day with precious innocent lives, and several people have been accused of sponsoring them.
"But because they are in government, the government pretends it does not know. Murderers and killers suddenly spring out and say they have repented, and they are given VIP treatment. They are treated like heroes, while no one care about the lives they took, and the grieving families.
"This attitude must change. The Federal Government must learn to be responsible to every one of its citizens, at home and abroad. The attitude of this government is similar to the attitude of the government in Rwanda that led to the massacre of thousands of its citizens. We must avoid clannish tendencies especially when we serve as government officials", Eholor, also known as Ultimate Equals stated.