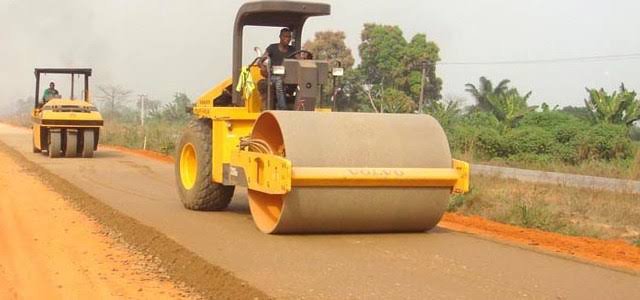 The Federal Government has banned states from intervening in Federal Government owned roads irrespec­tive of their deplorable condition.

Minister of Works and Housing, Babatunde Fashola, gave this indi­cation while giving details of what transpired at the Federal Executive Council (FEC) meeting presided over by President Muhammadu Buhari on Wednesday, at the State House, Abuja.

He, however, gave the impression that demands by states for refund after intervention may have spurred council to ap­prove the decision for states to desist from such intervention. ­

But FEC approved that three states, Kebbi, Taraba and Yobe, be refunded the amount spent on repairing federal roads in their domains, espe­cially as such contracts were awarded prior to the inception of the current administration.

The latest directive from the presidency comes as many federal roads are in deplorable conditions across the country owing partly to the rainy sea­sons and heavy duty vehicles plying such roads.

Beyond this directive, Fash­ola said contract was awarded for the reconstruction of the Mushin-NNPC-Apapa-Os­hodi road, the road that goes through Isolo to Ejigbo, at the sum of N11,166,270,197.85 to Strabic Construction Compa­ny, with a completion period of 20 months.

Commenting on the ban, he said, "Council approved the report and recommendation of a Council committee set up by the president in order to respond to demands by state governments for refunds on intervention made previously before this administration on federal roads".

Fashola explained that the president subsequently issued the directive that there should be no more intervention by states on federal roads.

"There were some that had been done before the life of this administration. So there were three states, Kebbi, Yobe and Taraba. I think on the 22nd of June, I reported that the claims for Yobe for N18.663 billion were approved. That left for those of Kebbi and Taraba states. So today coun­cil approved N6.706 billion for Kebbi State and N2.470 billion for Taraba State.

"The Council also approved that the road under construc­tion by Taraba State for which this reimbursement is being made that the contract by the state government should not be terminated. That is a sec­tion between Bali and Ceti. This is because you will recall last year that council had ap­proved the full reconstruction of Bali, Ceti to Kimbu under the NNPC tax credit scheme.

"This is a better designed road than the one that has a lat­erite base currently being con­structed by the Taraba State government. But because there was an existing approv­al given before the life of this administration, we will refund up to this last reform. But we will not refund anymore, we're going to reconstruct the road. So I just thought it was import­ant to make that clarification. We have a full construction now, instead of part construc­tion that the Taraba State was undertaking.

"Another interesting thing to note about these reforms is that they relate to debts and ob­ligations incurred by the previ­ous administration before the life of this administration. So this is also part of the nation­al debt. So the process of pay­ment requires the Ministry of Finance subsequent to this approval now, to go to the Na­tional Assembly, to get approv­al to raise debt to secure pay­ment to the states. I think it's important to note that when we're having conversation about the national debt, these are some of the components that were inherited debts that this government is also paying for infrastructure.

"The last point to note is that this is a bipartisan ap­proval, irrespective of party affiliations, all of the states who submit, who met the con­ditions, who showed documen­tation benefited, as you will see Taraba, Kebbi and Yobe are certainly bipartisan in their political affiliations. And you will see that previously, when I came here, we had reported refunds to states like our Akwa Ibom, Rivers, Cross River, and Osun I believe, at the time.

"So, it has gone on like this and the total amount now the first tranche was about N700 billion for 24 states. I think we then reported about another N120 something billion, for five states. So now this is a total of N18.6 billion plus N6.7 billion, that's about N25 billion, rough­ly about 2.5. About N27 billion or thereabout, if you add it up, again, so is nearing a trillion very progressively and as part of the public debt that we're talking about".