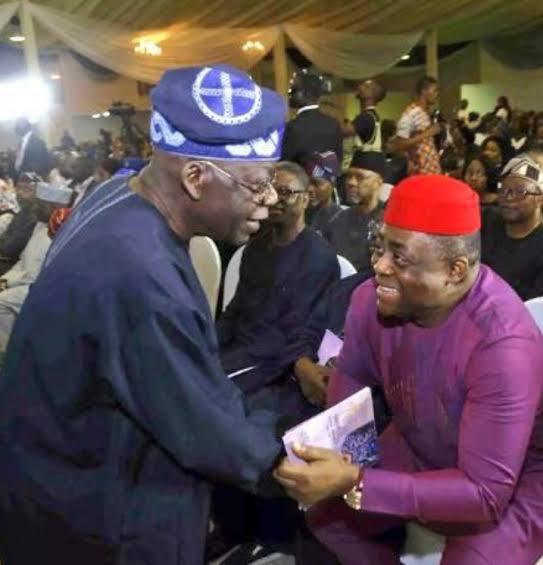 Former Aviation Minister, Chief Femi Fani-Kayode had on March 2, 2015, made a shocking revelation about how the presidential candidate of the All Progressives Congress, APC, Bola Tinubu was allegedly arrested in the United States of America.
The human rights lawyer who was the Director of Media and Publicity, PDP Presidential Campaign Organisation in 2015, alleged in a statement that the current APC presidential candidate was arrested in both Chicago and Seattle, Washington while he was serving as the Lagos State Governor.
According to Fani-Kayode, Tinubu was first arrested over drug-related offence in Chicago and later for money laundering in Washington.
He stated that Tinubu on both occasions begged the American Authorities for out of court settlement, stressing that if not for that settlement and plea bargain, the 2023 presidential hopeful "would have been in an American jail by now".
He said, "Tinubu, their de facto leader, should tell Nigerians why they should take him seriously after he was arrested on no less than two occasions by the American authorities for money laundering.
"On the first occasion, the arrest was for drug-related money laundering issues in Chicago and, on the second occasion, he was arrested for money laundering-related matters in Seattle, Washington whilst Tinubu was Governor of Lagos State.
"On both occasions he begged the authorities like a baby and was eventually forced to settle out of court with the American Justice Department by forfeiting a percentage of the money after a successful plea bargain".
Fani-Kayode, who dumped the main opposition party and defected to the APC on September 16 202, is currently a staunch supporter of Tinubu's 2023 presidential ambition.
FFK had in several articles, projected the former Lagos Governor as the best candidate for the 2023 presidential election.