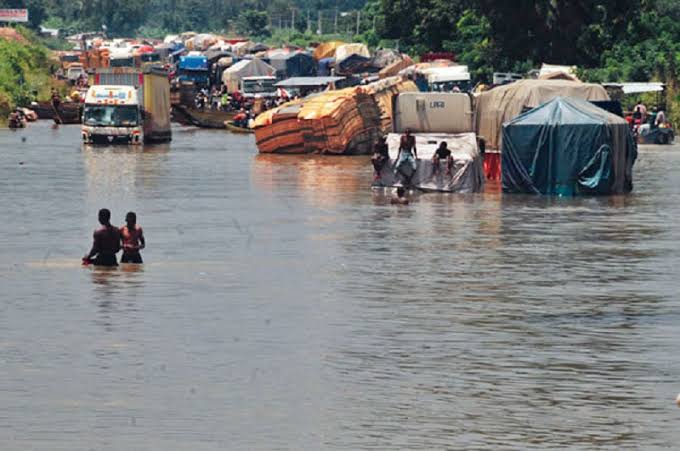 The Federal Government, on Wednesday, said it is too early to ascertain the extent of damage caused by the current flooding in various states even though there are observable disruptions to mobility.

The Minister of Works and Housing, Babatunde Fashola, disclosed this to the State House correspondents shortly after this week's council meeting chaired by the President, Major General Muhammadu Buhari (retd.), at the Presidential Villa, Abuja.

Fashola who was fielding a question on how much damage federal roads may have suffered from the flooding said it is currently under scrutiny and can only be ascertained when the waters receded.

This followed recent flooding in some states where flood waters have submerged major interstate roads and damaged critical pieces of infrastructure such as bridges.

"At this stage, it's difficult to quantify the damage to the roads, the only thing that is clearly visible at this time, and that's because the flood is still receding. It is when all of that is gone that we can really see how much damage has been done. The impact is that just like in any situation of extreme weather conditions, travel logistics are hampered, so some of the roads are difficult to traverse.

"It has caused some backlog in logistic movements, we are already seeing some disruptions in the supply chain, like fuel and some other things, but we hope that when the water fully recedes, we will see the full extent of the damage. But we are already planning our Ember-months movement, which we do in the last quarter of the year.

"So that will take into consideration any damage that has been done and we'll try and remedy as much of it as resources and time allow us so that we prepare for that heavy movement period during the festive period," Fashola said.