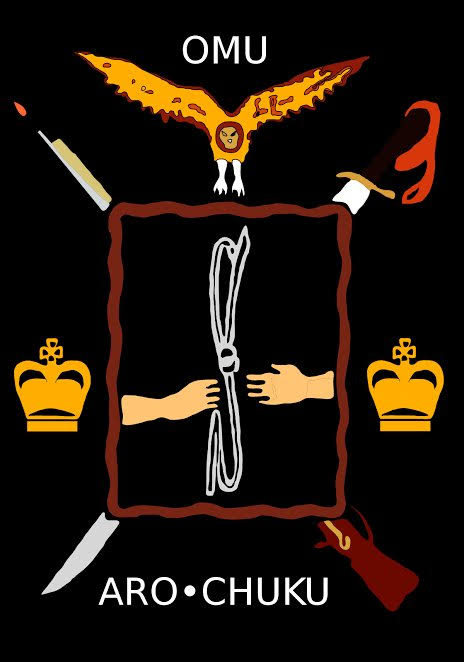 The newly-elected President General Nzuko Aro World Wide, Mazi Sir Dozie Udensi has visited the royal fathers of Arochukwu kingdom, along with the new executive members.
The EXCO first paid a courtesy call on Arianzu Aro Kingdom, Mazi Kanu Okoro.
They also visited the Palace of Eze Ibom Isii and Eze Ezeagwu respectively.
The PG introduced members of his Executive to the Royal Fathers and assured them of maximum cooperation of Nzuko Aro in the running of affairs of the kingdom.
The Royal Fathers expressed gratitude over the peaceful conduct of the election and praised all the participants for their disposition towards the development of Arochukwu.
Meanwhile, the Minority Whip and member representing Arochukwu State Constituency at the Abia House of Assembly, Hon. Dr. Onyekwere Mike Ukoha, has congratulated Chief Sir. Dozie Udensi, on his emergence as the new President General of Nzuko Arochukwu Worldwide.
Hon. Ukoha, in a release, also congratulated other contestants in various positions on their victory.
The lawmaker also lauded all those who contested for putting in their efforts, adding that there's no victor no vanquished.
He called on the newly elected executives of Nzuko Aro to be focused and work hard in the realization of the goals and aspirations of Arochukwu Kingdom.
He expressed delight that the new executive will deploy their wealth of experiences in addressing the challenges and issues confronting Umu Aro.
Below is a full list of members of the new EXCO:
1. Hon Sir Nnadozie Udensi (Omeziribe)- President General
2. Mazi (Sir) Anicho S. Okoro- Vice President General 1
3. Mazi Eugene Okey Imuoh- Vice President General 2
4. Mazi (Dr) Kanu F Ohuche- Secretary General
5. Mazi Obozuluike Ofoelue- Administrative Secretary General/ Assistant Secretary General
6. Mazi Adindu G Elekwa- Treasurer General
7. Dr (Barr) NCE Njaka- Publicity Secretary General
8. Mazi Ikechukwu Okafor- financial Secretary General
9. Mazi Ebere Okoro- Assistant Financial Secretary General
10. Mazi Chukwuemeka Favour Okoro- Provost General
11. Mazi Daniel Nnorom Uwah- Social Welfare General.