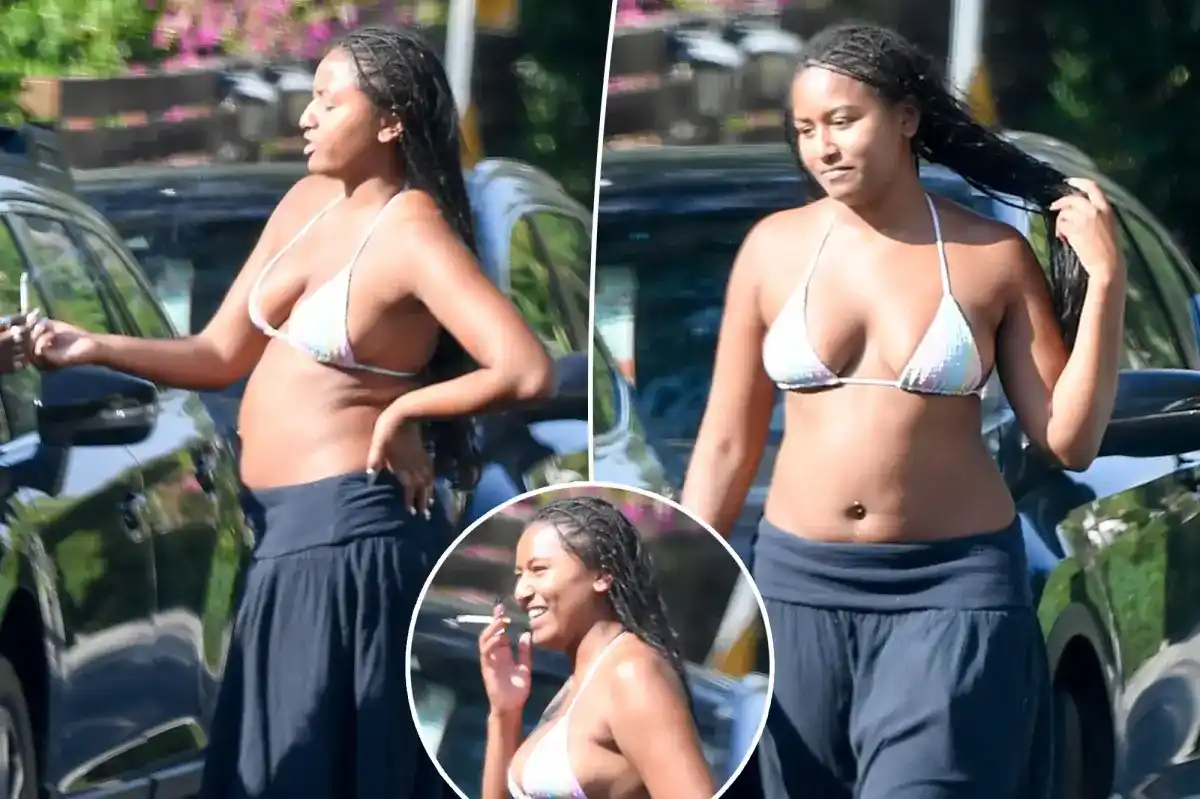 Social media users have continued to react differently to some pictures of Sasha Obama, the daughter of the former President of the United States of America, Barack Obama, smoking in public.
In the now-viral pictures taken in Los Angeles, the 22-year-old youngest daughter of the former US president was spotted openly smoking a cigarette in public while also wearing a dress that showed her belly.
Since the pictures found their way to social media, they have continued to stir different reactions. While some berate Sasha over the development, others are of the opinion that she's an adult and should be allowed to live her life the way she wants it.
Reacting to the trending pictures on X (Formerly Twitter), a user, @officialmrdeen wrote, "How can you wear this in public."
Also condemning the pictures @boitzar tweeted, "Obama failed as a father."
@desert_lion wrote, "Barack Obama's daughter, Sasha Obama was seen immorally dressed, smoking weed and gallivanting like a psychiatric patient on the streets of Los Angeles, California. Instead of bombing children in Libya, Obama would have focused on being a responsible father."
Defending her actions, Nigerian social media influencer, @irunia_ tweeted, "Her father stopped being president long ago so what is all these? Let her rest biko. She's a human like all of us."
Another user, @jinakubwa001 tweeted, "She is a grown woman let her be!"
"It's her life and she's an adult, also,she's achieved more than any of you ever will."@jessy41067922 opined.