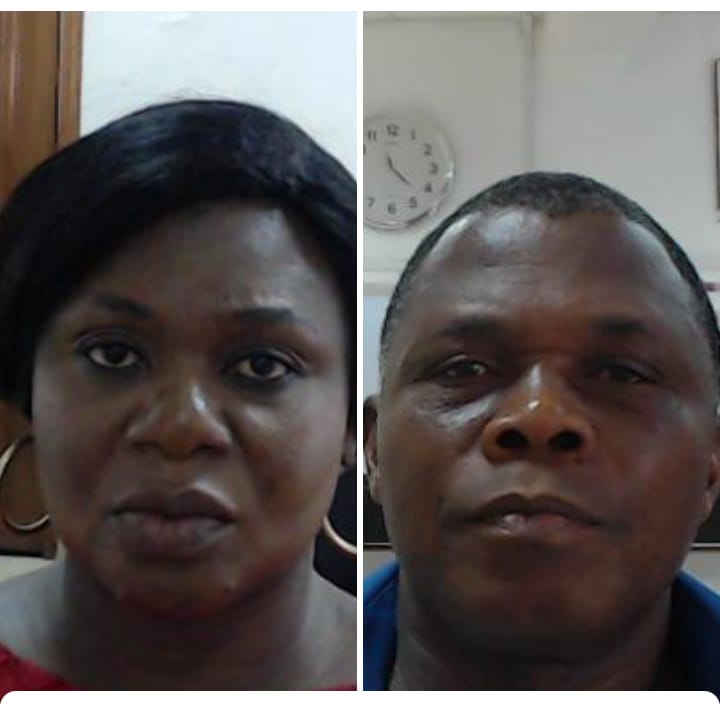 An Enugu based contractor, Lady Lora Marire has appealed to good spirited Nigerians to come to her aide following her ordeal in the hands of the Enugu PDP women leader, Mrs. Vera Ezeugwu whom she alleged connived with her husband, Tony Anayo Ezeugwu to defraud her of 11 Million naira on the account that they are Federal Government contractors whereas the said contracts according to her are scam and never existed.
Interacting with journalists in Enugu, Lora Marire said she is surprised that a person of her pedigree could resort to defrauding fellow citizen who accentuated her total belief in her explanations.
Speaking in an interview, Lady Lora Marire explained that her life is under serious threat.
"I met Mrs. Vera Ezeugwu: the state PDP women leader for the first time during the "Oganiru Rally" organized by Enugu East Senatorial Zone at Okpara Square. I have always admired politics and desired to be an active participant in political events. To this end, I explained to her that I would like to be integrated into the mainstream politics in Enugu state. She thereafter assured me that she would be of immeasurable assistance.
"In the view of the foregoing, we became friends and she went on to explain to me on one fateful day in her house that her husband is an established Federal Government Contractor who has executed several contracts Nationwide and she can assist me by making me partner with them. The explanations of Mrs. Vera Ezeugwu and the responsibility of her political office in PDP further accentuated my total belief in her explanations.
"Mrs. Vera Ezeugwu then called her husband whom she introduced to me as a well known contractor both Federal and State.
After a while, her husband presented some contractual documents to me. He stated that the contract was awarded by Akwa-Ibom state government. The contract was purportedly attracted by Senator Anietie Okon whom Engr. Tony Ezeugwu claimed to be the CEO/Chairman Trident Energy System Limited.
However, due to the claimed expertise of Engr. Tony Ezeugwu of several contractual accomplishments, the management of Trident Energy System Limited then re-awarded the same contract to UKKA Global Partners Limited wherein Engr. Tony Ezeugwu is the Chief Executive Officer.
"The terms of the contract is: Construction of 0.6 Kilometer Internal Road at Mbiatok Itam in Itu Local government area, Akwa-Ibom state.
In addition to the presentations of Engr. Tony Ezeugwu, he convinced me to use my company and enter into a contractual agreement with his company so that both companies would share the anticipated profits.
"He stated that the contract is worth Eighty five Million naira (#85,000,000.00) only. Hence in order to expedite work on the contract, I borrowed huge sum of money to the tune of Eleven Million naira (#11,000,000.00) only which I paid into the DBA Account number: 1022825417 of UKKA Global Partners Limited belonging to Engr. Tony Ezeugwu for execution of the contract.
That Mrs. Vera Ezeugwu persuaded me to pay extra One Million naira (1,000,000.00) into the same UKKA Global Partners Limited domiciled with UBA despite my reluctance based on my perceived fears of the probable genuineness of the entire project.
"After Engr. Tony Ezeugwu acknowledged the receipt of the money, he and his wife became evasive. They stopped picking my calls and started avoiding me. They suddenly maintained an astonishing distance from me till date. After repeated calls to Mrs. Vera Ezeugwu, she then took me to a two plots of land located at Gulf Estate where she promised me that the two plots of land will be sold to raise money for my reimbursement or they will transfer ownership of the two plots to me in lieu of the Eleven Million naira which I have committed to the said contractual and non existent project.
She promised to perfect the transfer of the two plots of land in my favor when she returns from PDP National convention at Abuja.
"However, when she eventually returned from the PDP convention at Abuja, she neither wanted to proceed with the sale of the two plots of land nor produce the title documents for Change of title as she promised.
"I later discovered that all the purported contractual documents were scam and fraud and the couple Engr. Tony Ezeugwu and Mrs. Vera Ezeugwu conceived it from the beginning just to defraud me.
"As we speak, my life is under serious threat. With tears, I call on good spirited Nigerians to come to my aide in this issue".
On her part, Mrs. Ezeugwu denied knowing anything about the said contract.
"I was never aware of any monetary transaction between Mrs. Marire and my husband except the first one million naira she lend him which I am working seriously to pay her back. Marire didn't tell me of any conversation she had with my husband, neither did my husband"
"It was when she approached me that my husband didn't want to refund her money that I even got to hear she paid him extra 10 million naira".
"Since October 2021, I have been looking for my husband. None of his four mobile numbers are going through".
On whether she has made a formal report to the police or any other security agencies, she said;
"I have not made a report that my husband is missing because I am yet to obtain a permission from the governor whom I am working for."
"I blame my husband because even if the business didn't go as expected, he should have communicated it to the woman that gave him money, not running away and switching off all his phone numbers.
It shows he has an ulterior motive.
For me, it is a criminal intent to defraud.
Vera Ezeugwu alleged that Lady (Dr) Lora Marire is looking for ways to blackmail her person and ruin her reputation.
"Mrs. Marire didn't sign anything with me. Let her go and get my husband whom she claimed had a business deal with her" she concluded.