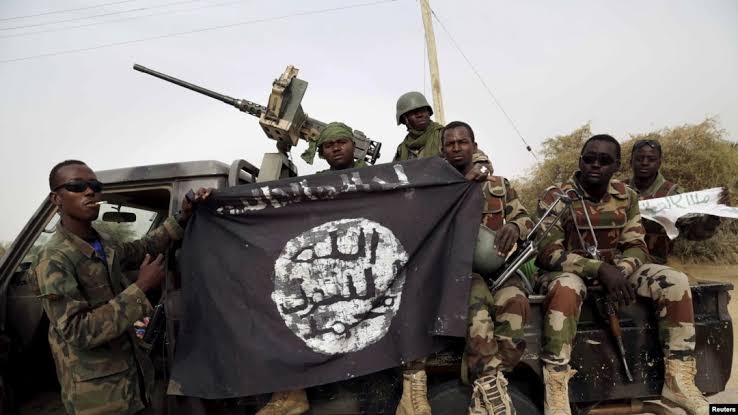 Members of the Islamic State of the West African Province (ISWAP) terrorist group have dumped the use of naira for the collection of ransom and dues, fresh reports indicate.
It is understood that the terrorists have now adopted the use of the West African CFA Francs so as to bypass the recent announcement by the government to change the design of the Naira.
It would be recalled that the federal government through the Central Bank of Nigeria (CBN), announced its decision to redesign N200, N500, and N1000 notes.
The new notes will go into circulation from December 15, 2022, while the old notes will cease to be legal tender by end of January 2023 and those in possession have to exchange them for the new notes before the deadline.
Part of the agenda of the government with the change of design is to neutralize the money chest of the terrorists which they may have stockpiled.
However, to beat the new government order, a counter-insurgency expert, Zagazola Makama revealed that the terrorists around the Lake Chad area are now dumping the Naira for the Franc in demanding ransoms and other dues.
Makama said the ISWAP leaders have also restricted the crossing of Nigerian fishermen, herdsmen, and farmers from sneaking into Lake Chad through Marte, Abadam, and Gamborun Ngala in order to prevent the naira from reaching into the camps of the terrorists in the Lake Chad region.
He said: "Ibn Umar and Malam Ba'ana, ISWAP militant commanders in charge of taxes and levies, who imposed the ban, said the people were only allowed to come through safe routes established by the terror group through Bulgaram, Cikka, Guma, Maltam, Doron Liman and Ramin Dorina villages in Cameroon.
"In exchange, ISWAP collects 1,500 West African CFA Francs monthly taxes from the people, who appear very willing to pay.
"They have also secured trade routes for merchants to enable them access foodstuffs, weapons, fuel and other logistics."