By Michael Ejikeme Ogbonna
BACKGROUND
Monday Diamond Ani is a native of Ishiuga village in Nkerefi, Nkanu East Local Government Area in Enugu State. He attended Ezuboke Primary School, Nkerefi; St. Thomas Aquinas College, Akure, Ondo State where he respectively, obtained requisite school certificates.

Afterwards, he forayed into the world of entertainment as providence directed and by sheer dint of hard work, rose from ranks and the tutelage of Nollywood legend, John Okafor(Mr Ibu) to become a comedian, an actor, a model, a compere, a motivational speaker, an event host, an On Air Personality, an activist and most rewarding, a philanthropist.
CAREER
As an entertainer, Monday Diamond Ani had, over the years, anchored hundreds of events within and beyond the shores of Nigeria. He was once a presenter with the Ondo State Radiovision Corporation, Akure on the program, "Good Morning Show" and Solid FM 100.9, Enugu where his popular program "Rush Hour" was aired.
Also, as a comedian,Monday Diamond Ani produced a comedy album entitled Joke Apart, Volume1 featuring Mr. IBU and Obama Dey Laugh,*
Volume1 in 2009 and 2014, respectively.
Consequently, the need to further his education became glaring and beckoned. So, in the year 2013, Monday Diamond Ani would later enrol into the prestigious Institute of Management and Technology (IMT) Enugu, where he studied and obtained his HND certificate in Mass Communication, majoring in both Print and Broadcast, finishing as one of the best graduating students in the school. Monday Diamond Ani is currently a PGD Student of Public Administration in the University of Nigeria, Nsukka.
While in the institution, Monday Diamond's flare for philanthropic services prompted him to establish a Non Governmental Organization (NGO) known as Monday Diamond Foundation, an NGO established for the purpose of promoting Girl Child Education, Eradication of illiteracy and rendering other Humanitarian Services to mankind, and through the NGO, he initiated and nurtured for three seasons 2015, 2016 and 2018, the famous IMT Debate. An initiative which accorded several scholarship opportunities to the students of IMT.
Monday Diamond Ani also organized the famous Coal City Debate 2019,an event that provided bursary and scholarship opportunities to so many students in Enugu State.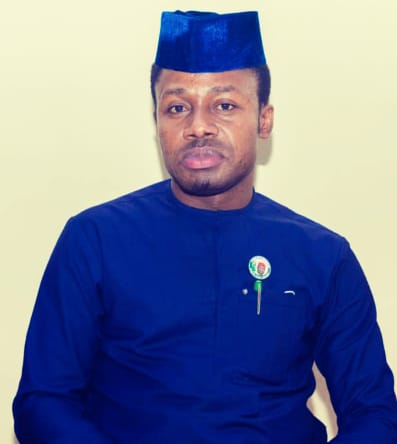 UNIONISM,OTHER ACTIVITIES AND POSITIONS HELD SO FAR
In the year 2017, the call to serve in the Student Union Government of IMT by virtually every student of the institution became imperative when Monday Diamond Ani made up his mind, contested and won with ease and landslide, the post of the President of the Students Union Government (SUG) of IMT, Enugu 2017/2018.
As he held sway the portfolio of office of the president, his achievements were both record breaking and unprecedented. As a result, he was rated the best SUG President ever in the history of IMT and nicknamed Odoziobodo by students of IMT.
Retrospectively, Monday Diamond Ani has had a stint at numerous other leadership positions including, Senior Prefect, Ezuboke Primary School, Nkerefi; Social Prefect St Thomas Aquinas College, Akure, Public Relations Officer, President of Press Club, St. Thomas Aquinas College, Akure, Director of Socials II, Communication Arts Forum (CAF) IMT, 2014/2015; Director of Socials II, Association of Mass Communication Students (ASMACS) IMT, 2014/2015; Class Rep. Mass Communication HND1, 2016/2017; Chairman, Council of SUG Presidents, Enugu State 2017/2018; Chairman, Council of SUG Presidents, South East 2017/2018; Chairman Council of SUG Presidents Southern Nigeria 2017/2018, Director, Publicity Secretary (South East) Atiku Leadership Development Initiative (ALDI), 2019; Founding President, Nkanu Youth Council Worldwide; President, Nigeria Corps Members Forum 2019/2020; Chairman, NANS Presidential Special Taskforce on Covid-19, Enugu State.
It is worthy to note that in 2019, on the meritorious appointment of Monday Diamond Ani as the Chairman NANS Presidential Special Taskforce on Covid-19 Enugu State by the then National President of National Association of Nigeria Students (NANS) Comr Bamidele Danielson Akpan, Mr Diamond made Enugu State proud by leading Enugu State Committee to come first in Nigeria in terms of Fund Raising and onward distribution of palliatives to Students of Higher Institutions in Enugu State.
Owing to the maximum support of Gov Ifeanyi Ugwuanyi of Enugu State and other concerned persons, Monday Diamond Ani was also the only State Chairman that published his stewardship account on the media in Nigeria for transparency and accountability purpose,an act that received high commendations from the NANS President, Hon Minister of Humanitarian Affairs, stakeholders and members of the public.
Immediately after his service for the mandatory National Youth Service Corps(NYSC), Monday Diamond Ani was appointed by the Executive Governor of Enugu State Rt Hon Ifeanyi Ugwuanyi as his Special Assistant on Culture and Tourism. An appointment he graciously served, initiating different programs, delivering lectures as Keynote Speaker in several events and places both in and outside Enugu State, latest is the United Nations Nigeria International Model Youth Conference, where he delivered lecture on the Role of Culture and Tourism in the Acceleration of Global Resilience recently held in Enugu.
Also, as the Chairman, Forum of Special Assistants to the Governor, Enugu East Senatorial District, he led the forum touring churches in Enugu for the Gburus INEC PVC Sensitization/Registration Exercise. In partnership with INEC, the forum in partnership with Local Government Chairmen of Enugu East Senatorial Zone and some stakeholders procured registration equipments, established 10 registration centres in Enugu Urban and registered thousands of Voters.
PROGRAMS AND EVENTS HOSTED
1.Nite of a Million Laugh, Akure, Ondo State 2008, 2009. Featuring Mr. Ibu, Tony Umez, Danny Young, Salt n Pepper.
Laugh Unto Salvation, 2011, Oshodi, Lagos State. Featuring Blessed Samuel, Stereoman(Ekwe)etc.
Nkerefi Unity Concert 2010, 2011, 2012, 2013, 2014. Featuring Mr. Ibu, Pete Eneh and Chinwe Owoh.
4.Consulting Host, Fashion Polite 2016 (Enugu State).
Miss Queen's Model Beauty Pageant 2012.
A Day With Diamond.
7 Public Lecture on Mkpurummiri(methamphetamine) in collaboration with the Nigeria Police Force, National Drug Law Enforcement Agency and the Nigeria Correctional Service,in commemoration of his Birthday Ceremony 2021.
Nkanu Unity Cup 2021.
9 Ada Gburugburu Enugu State Campus (Campus Version).
10 -The South East Debate 2021.
AWARDS AND RECOGNITIONS
Monday Diamond Ani has won over 60 meritorious awards and recognitions. Notable among them are:
Most Intelligent Student in ND1, 2013/2014 (Association of Mass Communication Students, IMT).
Most Creative Student in IMT, 2015 (SUG Award 2014/2015).
Most Influential Student in IMT, 2016 (Managers Forum).
Student Personality of the Year, 2015 ( NAPS Parliament).
One of the 50 Most Influential Young People in Enugu State, 2017 ( Ministry of Youth and Sports).
Most Influential Young Leader in Nigeria, 2018 ( Nigeria Icon Award).
Best SUG President in Nigeria, 2018 (Nigeria Heritage Award).
Best SUG executive in Nigeria. (GOC, 82 Division, Major General EB Kabuk)
Students Union Government, Enugu State College of Education (Technical) ESCET Heroes Award
Hero of IMT Students of the Decade Award (Science Laboratory Technology, IMT Enugu).
Distinguished Youth Ambassador of the Year, 2020/2021 (Federated Association of Nsukka Students).
Youth Development Leadership Award of Excellence (Young African Stars Award)
Most Outstanding Youth Leader in Enugu State, 2020/2021 (Dept of Radiography, University of Nigeria, Enugu Campus).
Youth Philanthropist of the Year, 2020/2021 (Peaceland College of Education).
Christian Youth Ambassador of the Year, 2020/2021 ( Christ Ascension Church, Nigeria).
Outstanding Youth Personality of the Year (Parliament of the SUG, ESCET)
The Influential Youth Leader of the Year (SUG, IMT Judicial Council)
Award of Excellence on Humanitarian Services (National Council of Enugu State Students (NACESS) Cross River State). And numerous others that time and space do not permit here.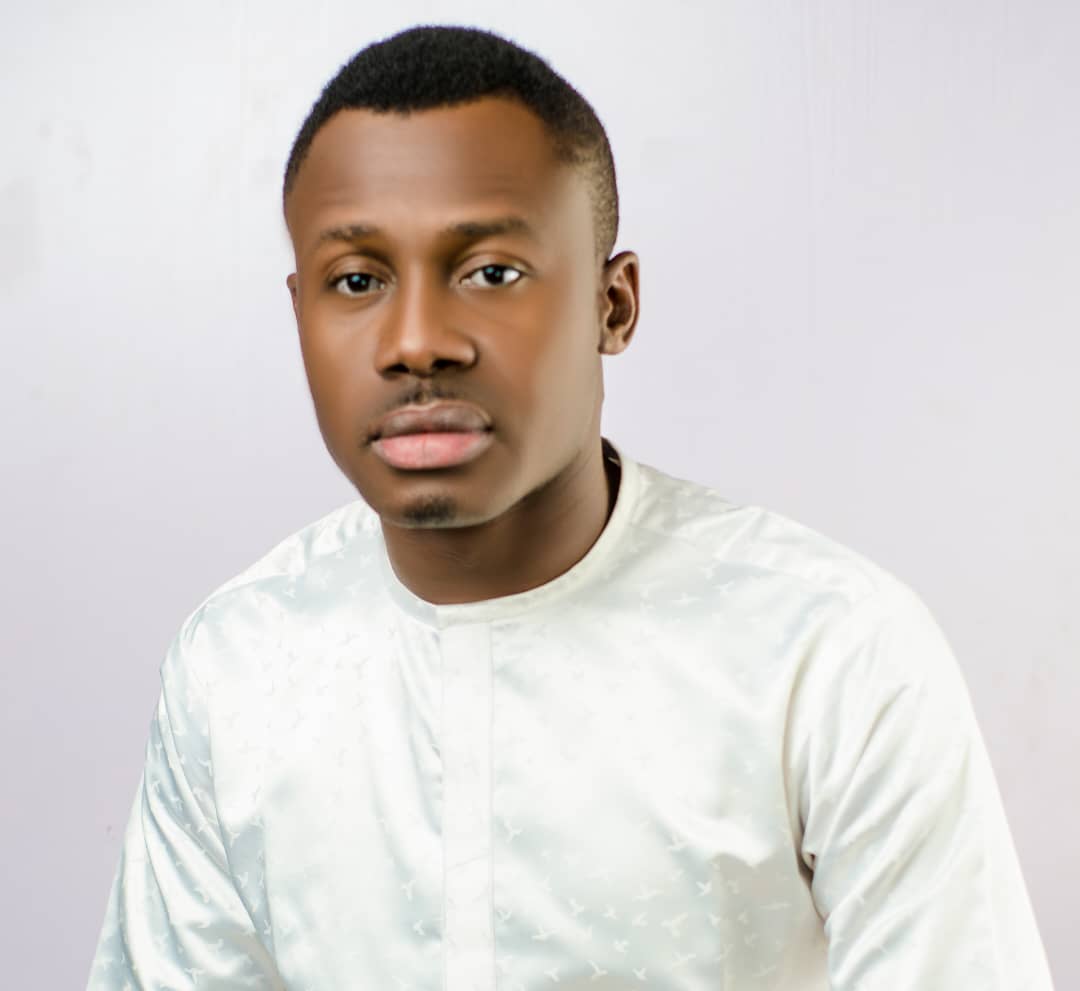 This young philanthropist who initiated the project, IMT HEROES Magazine is the Chief Executive Officer of ICE-Diamond Entertainment and founding president of Monday Diamond Foundation (MDF)has positively affected numerous lives.
At his birthday celebration recently, he gave bursary awards to 55 secondary school students in Nkanu East Local Government Area. To be precise; Nkerefi, Nomeh, Akpawfu and Mburubu. A one Year Bursary Award, also, went to 165 pupils of Ezuboke Primary School, Nkerefi (his alma mater).
Monday Diamond Ani, is an ardent Christian with Shalom Elohim Church. He is a certified investigative and interpretative journalist who majored in both print and broadcast journalism with penchant for political analysis and reportage.
A Public Affairs Analyst,
an entrepreneur, an activist, a motivational speaker, content creator, creative genius, orator, philanthropist, model and one of the best corporate masters of ceremony in South East.
Monday Diamond's public acceptance and followership has endeared him brand ambassadorship of several Brands and Firms in Enugu State and beyond, namely;
*Brand Ambassador of Don Maserati Suits
*Open Sharaton Restaurant,
*Eurofoam,
*Cben Fashion and
*Ola Skills respectively.
The Nigeria Police Force recently appointed Monday Diamond Ani Ambassador of POCACOV (Police Campaign Against Cultism and Other Vices) due to his public acceptability and immaculate personality.
Monday Diamond Ani sits atop Ice Diamond Ushers, Ice Diamond Entertainment and Odoziobodo Nigeria Limited.
In 2021, he organized the famous South East Debate 2021 through Monday Diamond Foundation. A debate that was adjudged the biggest academic event in recent times in South East. An event that witnessed the honour and presence of Ambassador Bianca Ojukwu, forner Nigeria Ambassador to Spain, Prof. Mrs.Uche Azikiwe (former First Lady, Federal Republic of Nigeria), Enugu State Governor ably represented by the Commissioner for Information, Hon. Chidi Aroh, Speaker, Enugu State House of Assembly, Rt. Hon. Edward Ubosi, Dr. Sam Maduka Onyishi (Peace Mass Transit), several Professors, traditional rulers, technocrats and over 2000 audience.
Bursary awards were given to over 20 students of higher institutions and mouth watering prizes were given out to the victorious schools(Ebonyi State University,Abia State University and Federal University of Technology, Owerri).
It is on record that Monday Diamond Ani through his NGO Monday Diamond Foundation has given over 87 students of Higher Institutions Bursary Awards.
Monday Diamond Ani led Nkanu Youth Council to distribute palliatives to the needy in the streets of Enugu State during the Covid-19 era.
Monday Diamond Ani also led Nkanu Youth Council in partnership with Hon Ferguson Chimaraoke Nnamani to pay school fees to 120 Secondary School Students in the six local government areas of Enugu East Senatorial Zone in 2020.
Monday Diamond Ani led Nkanu Youth Council to organize the popular Nkanu Unity Cup in 2021. The tournament is an inter local government football competition in partnership with Papilo Football Academy. Talents were discovered in Nkanuland. And the competition which was won by Team Enugu North LGA was endorsed and attended by Who is Who in the society.
Monday Diamond Ani has tirelessly defended the public image and personalities of Nkanu People,and Nkanu land at large, he has also projected Nkanu nation to the rest of the world. He has helped thousands of persons to secure admission into several higher Institutions in Nigeria.
He is tenacious, innovative,a peace lover, God fearing, humble, jovial, respectful, humorous, eloquent, coordinated, highly loved with command of large followership in the society.
He is a friend to all and sundry in the society.
He is the convener of Kwado Nkanu Movement, a Ward to Ward Grassroots Sensitization Tour of Enugu State on the Zoning/Rotation of GUBER to Enugu East Senatorial District in 2023.
From the foregoing, it's clear Nkanu East State Constituency has a straight forward choice to make come 2023. Our people yearn for a true representative whose impact at the state legislature would be visibly felt by the constituents in Ugbawka, Nara, Nkerefi, Nomeh, Mburubu, Ihuokpara, Amagunze, Akpawfu, Ubahu, Owo, Umuode,Amankanu, Oruku, Onicha-Aguand, and Amechi Idodo. And that man is Monday Diamond Ani(Odoziobodo), a young man with deep grassroots and historic street credibility.
Support a young man with tremendous capacity,a genius with most branded personality, Hon Monday Diamond Ani for Nkanu East State Constituency, Enugu State House of Assembly for a vibrant and effective representation.