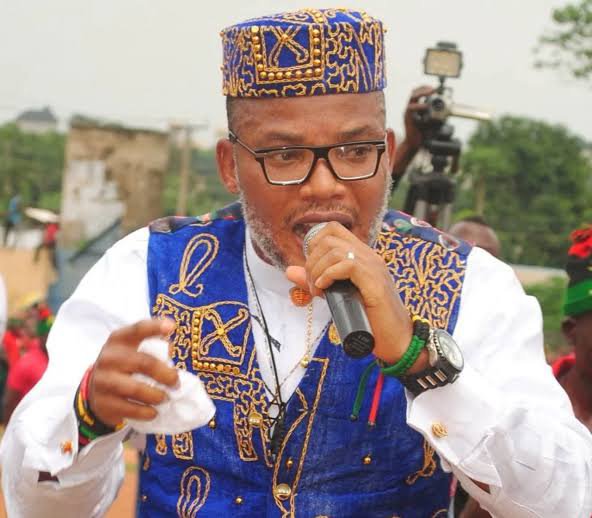 The hearing of an appeal filed by the detained leader of the Indigenous People of Biafra (IPOB) against the Nigerian Government will now hold on September 13, 2022.

The appeal is marked CA/ABJ/CR/ 625/2022.

The Court of Appeal, Abuja Division had fixed the hearing of the appeal for October 11, 2022, but the date has now changed.

The appeal is challenging the remaining seven counts filed against the IPOB leader by the government.

Ifeanyi Ejiofor, lead counsel for IPOB and Nnamdi Kanu, described the development as "welcoming and sign of good things ahead".

"ChukwuOkike Abiama is on the throne and shall forever remain on the throne.

"Your relentless prayers and supplications are positively impacting," Ejiofor told Daily Independent on Wednesday.

Justice Binta Nyako of the Federal High Court sitting in Abuja, on June 28 refused to grant bail to Kanu, just as she did on May 18, 2022.

Chief Mike Ozekhome (SAN) had filed a second bail application, requesting the Federal High Court to vacate its earlier order directing that Kanu must be tried in absentia following his inability to attend the trial.

Specifically, Kanu wanted the court to set aside the order it made on March 28, 2019, which issued a bench warrant for his arrest.

Ozekhome had argued that the court was misled to deny Kanu bail, insisting that facts on the ground showed why the IPOB leader fled the country involuntarily.

However, Justice Nyako in her ruling, refused to grant bail to Kanu, saying she was not convinced as to why Kanu breached his previous bail conditions.

The court, therefore, insisted that Kanu must explain why he jumped bail before he could enjoy another favourable discretion from the court.

But ruling on the fresh bail application on June 28, the trial Judge held that the fresh application was an abuse of the court process, having earlier been dismissed.

The court reasoned that the fresh bail application filed by Kanu was an attempt to force the court to litigate an issue that had already been dispensed of.

However, Justice Nyako advised Kanu to seek redress at the appellate court if he felt otherwise.

Kanu has been charged with a treasonable felony by the Nigerian Government.

He is facing seven counts bordering on the alleged offence after eight counts were struck out by the court.