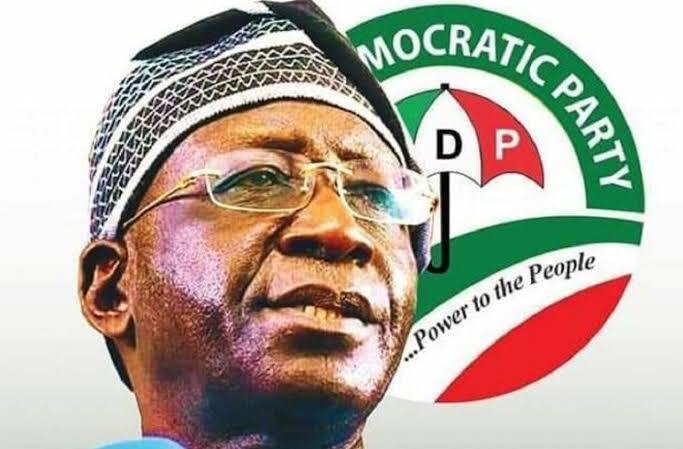 By Dr Emeka Kalu
It is pertinent to speak out at this critical time that Nigerians are trusting God for a rebranded PDP leadership capable of forming a new national government come 2023 but it seems our Party is getting it wrong in terms of strenghtened policy and unity of purpose.
The level of percieved injustice and hijack of the popular will of the people in favaour of some anointed aspirants vying for different elective positions that greeted the ongoing primaries is a clear indication that PDP is propagating seeds of discord that could jeopardize her chances of emerging victorious in 2023. Democracy is important because it accommodates popular participation just as soverignity always belongs to the people from whom the government derives its power and authority.So if that is the case in the context of party politics, why the open slap and rape on the integrity of democracy
!
A case study of what happened in Enugu , Abia and other States during the State House of Assembly , House of Representatives and gubernatorial primaries where some frontline aspirants who have been the major backbone of party from the inception distanced themselves from participating in the primaries due to percieved irregularities and deceit in the 3 man adhoc delegates lists. Two days ago, a prominent Presdiential constant , Mr. Peter Obi resigned from the party complaining lack of unity of purpose and distorted planning as one of his reasons for a walk -out .With this level of instability, how would the party achieve excellence in 2023 general elections? The same prime reasons that made so many stakeholders leave the party in 2014 that resulted in the party's loss of Presidential election in 2015. We must harken to defend the truth by working to stop what is billed to stop us.
PDP as a family is urgently expected to re plan and harmonize on the structures before things get out of hands. Major stakeholders are not comfortable with the present cobwebs folding and limiting the tentacles of the party towards achieving victory in 2023. Therefore, it is crystal clear that PDP is sure to loose election into the office of the President if this inpunity is not confronted and penalized.Some of the PDP serving Governors got their flags to run for Senate in 2023 under hatched and guided arrangement while imposing non prominent candidates to run for governorship elections simply because they believe they are their favorite choice.
We call on the NWC leadership under the sportsmanship of Dr Iyorcha Ayu to rob and blink their eyes by working to galvanize PDP in such a way that could provide her with a promising platform of taking the field day in 2023. Impostion of unpopular, incapacitated and visionless candidates for various elective offices and lack of harmonizing zoning forular for equity and fairplay are the major dragging ropes gradually pulling the party into the pit of failure whether anybody likes or not. "Simple Truth Spoken" Dr. Ayu's leadership of People's Democratic Party has germinated and grown fruitless trees of lopsidedness while major stakeholders keep watching in muteness because of mere pot of beans bribe and envelopes of fat cash that purchased their conscience.
Our concern as an ardent supporter and promoter of this great party is to ensure she does not fail despite who feels harmed by our gospels of truth and sincerity. An army of stakeholders likely decamping to other parties after the Saturday fixed Presidential primaries due to griviances of unfair treatment.In party politics, you consider ethnic inclusiveness, stakeholders hardwork, commitment and the people 's will in allocating seats and positions if unity and solidarity are to continue to beautify the face of the party.
Chief Dr Emeka Kalu
National Coordinator,
PDP Coalition.