…calls for a quick intervention to end protracted strike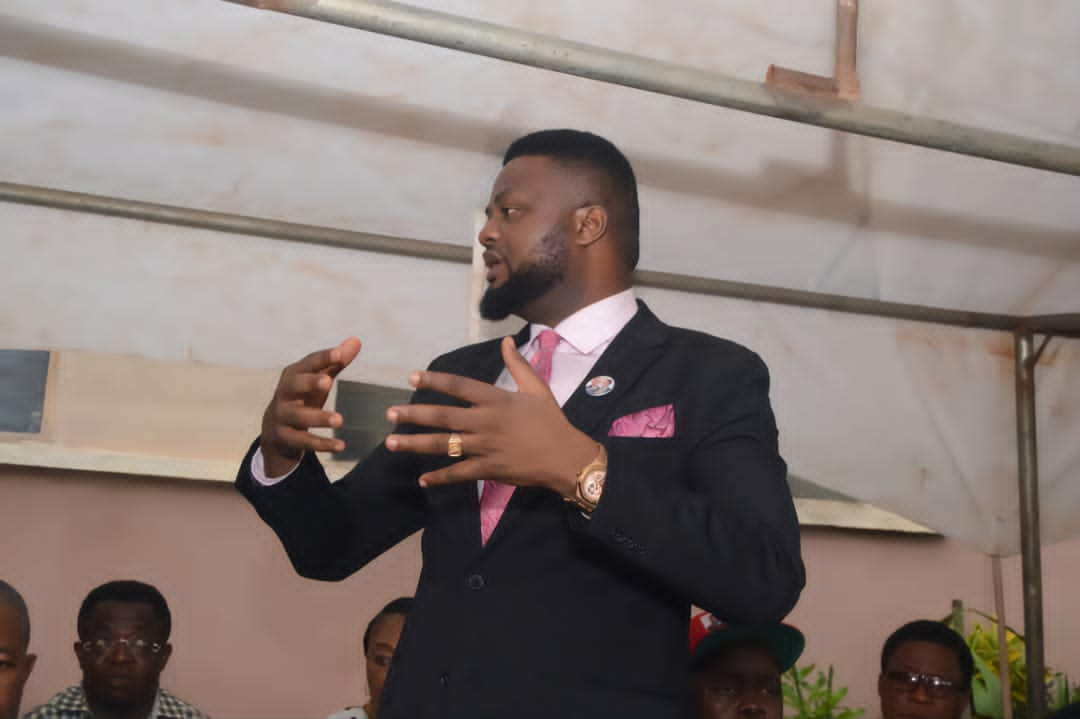 A lawmaker and member representing Ezeagu Constituency in the Enugu State House of Assembly, Hon. Chima Obieze has donated the sum of one million naira to members of the Academic Staff Union of Universities (ASUU) and the Non-academic Staff Union (NASU) of the University of Nigeria Nsukka (UNN) from the Ezeagu constituency.

Hon. Obieze said he was making the donation as a personal commitment to ensure that members of the academic unions from his constituency can attend to their immediate needs while efforts are ongoing in the bid to resolve the impasse between ASUU and the federal government.

He urged the federal government and ASUU to speedily resolve their differences and to speed up action to reach an agreeable resolution while calling on all stakeholders in the education sector to push for total reform and overhaul of the sector saying it was time to have a holistic intervention to save the future of education and Nigerian youths.

The lawmaker noted that government alone cannot solve all the problems of the education sector saying that it requires the interventions of all well-meaning and patriotic Nigerians and individuals who value education as he does.

The Academic Staff Union of University (ASUU) embarked on strike action in February 2022 to protest the failure of the federal government to comply with the terms of its agreement with the union. The strike, which is in its eighth month, has attracted several calls from parents and key stakeholders for the government and ASUU to reach a permanent and workable agreement.

Prof. S.N. Machebe, who is the Leader of the group and the most senior lecturer in UNN from Ezeagu, thanked Hon. Obieze for the gesture. In his welcome speech, he said that what the Hon. Member has done was indeed mind-blowing. He said that though Ezeagu needs a lot, both in infrastructure and manpower development, saying that with a leader like Hon Obieze that there's hope that Ezeagu will get there someday.

On his part, Dr. Eddy Izueke while welcoming the Hon member, urged that efforts should be made to ensure that the education system does not get to a situation of total collapse. He lamented the sufferings and challenges of the Federation university staff.

Rev Fr. Dr. John Madubuko, Chaplain at St Mulumba's chaplaincy UNEC and Lecturer at the Department of Religion in UNN said he knew Hon Obieze from his cradle days as a Mass Server and church leader at St. Michael's Catholic Church Asata. He said the problem with Nigeria is that the political class has refused to show political will in tackling issues of public interest in Nigeria. In the same vein, Prof (Mazi) C. C. IGBOKWE while commending Hon. Obieze said he appreciates the fact that the Hon. Member took out time to visit. He further enjoined Ezeagu indigenes in UNN to learn to always "come together and work in unity for the common progress of our people".

Several other prominent members of staff from the Ezeagu constituency who were present spoke glowing of Hon. Obieze. In delivering the Vote of Thanks, Barr. Mrs. Ifeyinwa Ozokolo thanked the Ezeagu Community in UNN and urged them to keep supporting Rt. Hon. Chima Obieze.

Academic staff in the delegation included Prof N.S. Machebe (Dept of Animal Science,UNN), Dr Chinyere Nwaoga. ( CEDR UNN), Dr Igboeme Ogonna Stephanie (Dept of Pharmaceutical microbiology and Biotechnology UNN), Dr Eddy M. Izueke (Dept of Public Admin &Local Government, UNN), Engr Dr Ozoegwu G (Mechanical engineering), Prof (Mazi) C C Igbokwe Dept of HKHE, Ozonwu Charles(Dept of Lib & Information science UNN), Mrs Ifeoma Nzekwe(Dept of PALG), Rev Fr Emaka, Rev Fr John chijoke madubuko Dept of Religion and chaplain UNEC Chaplaincy), Engr C J Nwokike ( Dept of Music, UNN), Obodo Anthonia Akunkwo (Exams Unit), Chibunze Nnamdi E (Special Projects Unit/ Office of the V.C) and Mrs E. N. Eze (Potters lodge, VCs office lodge, UNN), among many others.
Photos: