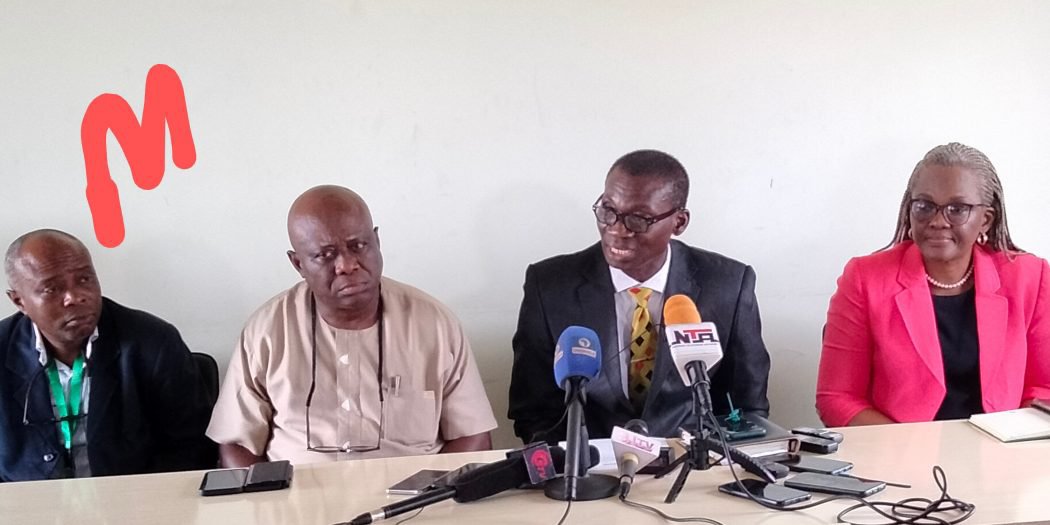 MIKE OSAROGIAGBON
The Edo State Police Command has retracted widely reported claim that it discovered a ritualist's den with 20 mummified bodies in a building at Asoro slope, Ekehuan Road, Uzebu Quarters Benin City.
The command made the retraction during a press conference in Benin City on August 29, 2022.
Recall that the police command had in a statement released through its Deputy Public Relations Officer ASP Jennifer Iwegbu on Wednesday, August 17, 2022 claimed that its men have "busted a ritualist's den and discovered 20 mummified bodies in a building along Ekehuan road in Benin City".
She said the discovery followed a tip off as three suspects, Chimaobi Okoewu, Oko Samuel both from Afikpo in Ebonyi State and Gideon Sunday of Akwa-Ibom were were apprehended during police invasion of the scene.
The police announcement sparked widespread reactions among social and conventional media users as well as members of civil society organisations, who after considering all circumstances surrounding the case, submitted that the said building was not a ritualist's den as the police authorities were hasty in their conclusion.
As the controversies trailed, the Edo State Governor, Mr Godwin Obaseki on Friday, August 19th gave the police and other relevant authorities seven days ultimatum to unravel the true situation and made their findings known to the public.
In a press conference at the state police command headquarters in Benin City on August 29, 2022, the Deputy Commissioner of Police, Investigation Olawore Oluwole stated that police investigations so far did not reveal any fresh corpse to suggest ritual activities in the building.
DCP Oluwole disclosed this while responding to a question on whether investigation has revealed activities of ritual as earlier alleged against the facility or not.
"Well, so far, in the course of our investigation, no fresh corpse was found there though there were shrines around.
"For now, there has not been any connection with something like that, but then, there is an issue of shrine which has to do with occultism", he stated.
The Deputy Commissioner of Police in charge of investigation further confirmed that the prime suspect and owner of the embattled building one Mr Chukwu Gabriel Otu has submitted himself and made statement to police.
He said that police finds also revealed that Mr Chukwu Gabriel Otu does not have any formal training or certificate of a mortician.
"In the course of investigations, two suspects, Yusuf Lawal and Victor Obeche were discovered to be scavenger and a passer-by. 23 mummified corpses and one dismembered body without a skull which depicts or suggests an unlawful possession this initiates section 329 of the criminal code", he added.
"The principal suspect Gabriel Chukwu Otu is with the police and has made a statement.
"Investigations revealed that the principal suspect Gabriel Chukwu Otu did not acquire formal training but only worked at different mortuaries as a mortuary attendant.
"that the principal suspect Gabriel Otu had no certificate to practise as a mortician or any certification from the traditional board, ministries of health, ministry of environment, and any other appropriate certification.
"that the building utilized by Gabriel Chukwu Otu is not certified by the ministry of health or ministry of environment", DCP Oluwole noted.
He explained that investigators interacted with medical personnel, lawyers, members of the public, representatives of Benin Traditional Council (BTC), renowned pathologists and some families of those who deposited corpses.
Scene of crime and other hospitals were also visited by investigators.
The DCP also stated that 10 suspects have so far been arrested in connection with the case.
He appealed to residents of the state to remain calm as investigation continues.
Nigerian Observer