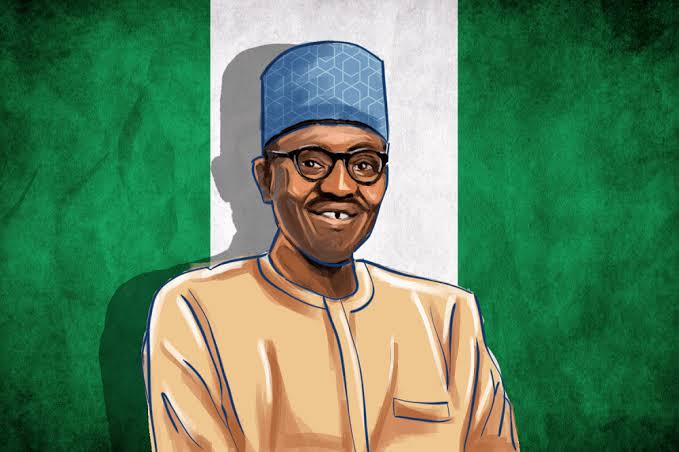 A Nigerian journalism scholar Farooq Kperogi has revealed President Muhammadu Buhari's original hometown.
It is not Daura as many Nigerians believe, but another town three kilometers away and five kilometers, from Niger Republic, where Buhari famously said he has cousins.
Kperogi made the revelation in his blog today, in which he also dissected four other myths and lies associated with the Nigerian leader.
According to Kperogi, Buhari's original town is Dumurkul, where in July, Buhari was turbaned as 'district head'.
"If you ask most Nigerians where Buhari is from, they will most likely say he's from Daura. But he is not," Kperogi wrote.
"His hometown, by which I mean the town where he was born and where his father lived and died, is called Dumurkul. It's a sleepy roadside village in Katsina's Maiadua Local Government Area, which is about three kilometers from Daura and about five kilometers from the last village in the Niger-Nigeria border.
"A March 16, 2019 Daily Trust report on the village said Dumurkul is a Fulfulde word, which means "'settlement for herders', especially for those who stay for at least a year."
"After his father's death when he was little, Buhari lived with his mother's Kanuri relatives in Daura and adopted the town as his hometown.
"But he hasn't severed his umbilical cord from Dumurkul. During this year's Sallah festivities in July, he was knighted (or "turbaned") as the Hakimi (or district head) of Dumurkul even though the village wasn't officially a district.
Revealing an act that is tantamount to an abuse of power, the village was upgraded into an autonomous district by the Katsina House of Assembly on 27 July.
It was part of Koza district before, said Kperogi, who teaches journalism at Kennesaw State University in Georgia, United States.
"In order to reconcile the contradiction of making someone a district head of a non-existent district, on July 27, 2021, Buhari's village was mysteriously upgraded to a "district" and taken out of Koza District of which it was a village after "an emergency plenary to consider the request from Governor Aminu Bello Masari" was convened!".
Kperogi also revealed that Buhari's surname is not Buhari but Bafallaje, the name of his Fulani father.
Buhari, he said, is the President's middle name.
This article was first published by PM News in 2021. All rights reserved.