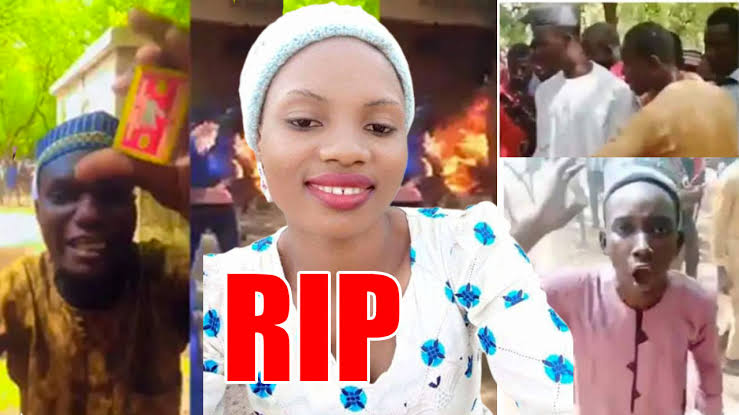 By Jungle Journalist Media Crew
In 1999, 12 Muslim-controlled states in northern Nigeria imposed Islamic sharia law in open violation of Nigeria's constitution. This resulted in horrific violence the following year that left thousands dead when Christians protested peacefully.
In 2011, following the victory of Goodluck Jonathan over Buhari in a Presidential election, 764 church buildings were burned, 204 Christians were confirmed killed, more than 3,100 Christian-operated businesses, schools, and shops were burned, and more than 3,400 Christian homes were destroyed in Northern Nigeria. Thousands of Muslim youths in 12 states gathered together with machetes, knives, matches and gasoline and carried out this pogrom.
Despite the fact that the elections have nothing to do with religion, the attacks came just because Jonathan is from the Christian South.
According to Baptist Press in a 2013 publication, Nigeria alone accounted for almost 70 percent of Christians killed globally. This makes Nigeria the most lethal country for Christians by a huge margin.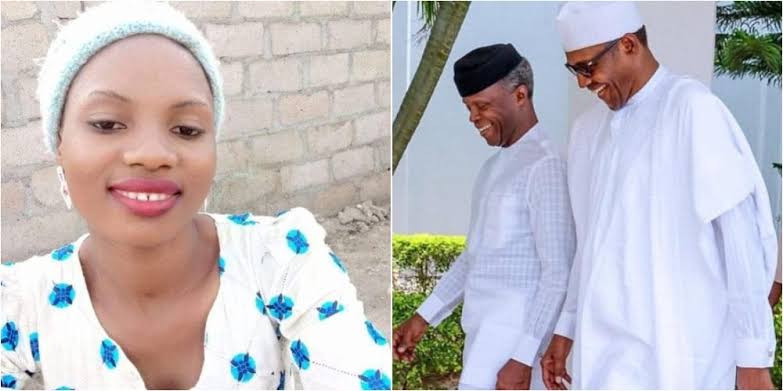 2012, more than 900 Christians were killed in Nigeria in attacks that specifically targeted Christians for their faith. By the first quarter of 2013, at least 128 people have been killed in northern Nigeria, mostly Christians.
According to Genocide Watch, 350 Nigerian Christians were massacred in the first two months of 2020. Over 11,500 Christians have been murdered since June 2015. Four to five million Christians are displaced. 2000 churches were destroyed.
Nigeria has become a killing field of defenseless Christians. Reliable sources show that between 11,500 and 12,000 Christians have been massacred since June 2015 when the Buhari Government of Nigeria came to power. These statistics are based on careful records kept by church groups that include the names of victims and dates of their murders.
The worst hit states in are Plateau State with 70-80 deaths, Kaduna 50 deaths, Kogi 30 deaths, Benue 15-20, Delta 16 and Taraba 10. They have carried out attacks in Nasarawa, Adamawa, Edo and other parts of the country, leading to the deaths of dozens of Christians.
Jihadist Fulani Herdsmen accounted for 7,400 murders of Christians. Boko Haram committed 4000 killings of Christians. 'Highway Bandits' who separated Christians from Muslims on buses and then killed the Christians committed over 200 murders.
In all, no fewer than 10,475 Christians were murdered by Jihadists since June 2015.
The brutal murder of Deborah Samuel is one too many, according to Chief Patrick Eholor, a human rights activist who has supported the call by the Christian Association of Nigeria to go into a global wide protest against killing of people of Christian faith.
He also says the school where she was killed should be renamed to commemorate her.
Hear him: Do we have two laws in this country? One that allows you to stone certain people to death and go scot-free, and one that prosecutes crime?
If we are actually living as one Nigeria, do we have sincerity of purpose? Does the president of this country believe in the rule of law? Does the attorney general believe in the rule of law? Are there members representing us at the Senate and House of Representatives?
I ask these questions because the death of Deborah Samuel can never go in vain. There must be justice for her because, if nothing is done, it's going to be very difficult for Christians to swallow.
If we don't do anything about this,it's going to be a recurrent decimal, and we must stop it. Enough is enough.
I think that the Christian Association of Nigeria are very much in order for planning a global protest. It's long overdue. We cannot be running away from these people because I believe that we all will be dead at last, job one will leave this life alive. But we all also hope to live a quality life before we go to the Great Beyond. Unfortunately, Deborah is no more here to attend church service with us. So those who represent us should wake up and speak. And I think that Osinbajo and Buhari ought to have visited the school where this young woman was murdered.
That place should be turned into a monument. The school should be named Deborah Samuel Memorial College of Education. Even in United Arab Emirates, and Iraq where the Sharia law emanates from, this kind of brutality can never happen. Can anyone be holier than the pope? Can you be more islamic or practice sharia better than the Iraqis, or people from Baghdad?
These questions must continue to be asked or else they will continue to kill and kill Christians like this.
Are we using two laws in this country, one to protect the muslim north and the other to oppress the Christian south? Don't she deserve to be tried and if found guilty, sentenced?
Why should Christians be law abiding and go through the process of court, and muslims will refuse to do same and go scot-free?
Buhari refused to condemn it, he spoke only from his lips, he never condemned it.
So I urge President Buhari and Vice president Osbanjo who has refused to represent the NBA and Christian community well, to give Deborah justice ,or they will never have peace in their lives.
Another worrying thing is that the North has been breeding 15 million almajiris who are uncivilized and untrained,and who behave like modern day animals.
They are the ones that committed this atrocity. They are the ones that were on the streets protesting for the police to release two people that were arrested, when you know over two hundred people commited this crime.
They are daring us, and if they provoke us, Nigeria will cease to exist.
Nigeria is sitting on the leg of gunpowder, and if they continue to ignore it, it will explode and this country will go up in flames.
Why are you attacking Igbo trades and burning their wares? What have they got to do with the matter? This should be condemned, and southerners who have sworn to be slaves to these Fulani bigots have said nothing to condemn it.
The general overseers are only paying lip service to the matter, without any seriousness. Until these people come to your bedroom and kill you, you won't know that they mean business.
Christians must rise up now and say enough is enough! If you kill one of us, you kill all of us.