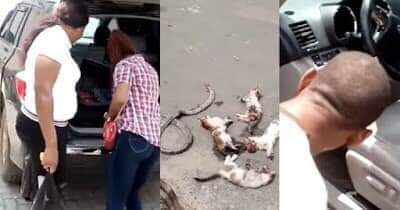 A snake and four cats were killed after they were discovered living in a woman's car in Benin City, Edo state capital.
The woman is said to have been driving her kids around with the car, unaware that there were animals in there.
The animals were discovered when she went to church and parked and the snake dropped from her car. The car was then searched to see if there were other reptiles in it and the cats were discovered.
The snake and cats were killed by locals who attached spiritual meaning to the occurence.