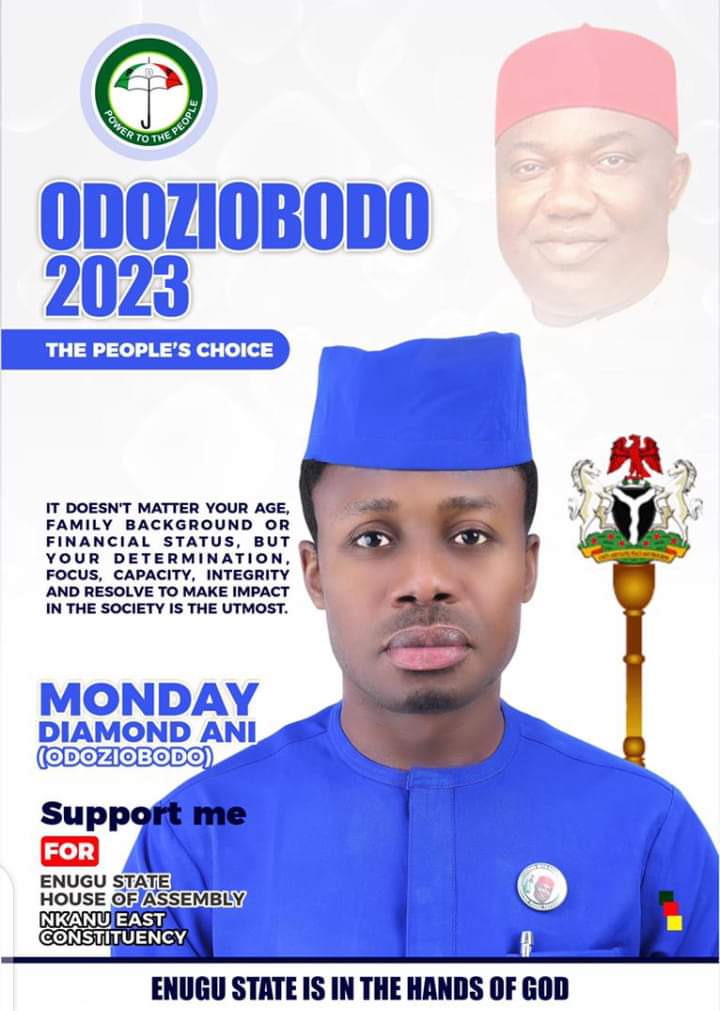 By Bar Chijioke Arum
He is Youthful, Useful, Energetic, Vibrant and Proactive. And these, he will replicate to actualize an effective representation.
His unmatchable antecedents as a Leader at several capacity speak volume.
His philanthropical disposition knows no bounds. He has impacted his world, and everyone around him has felt the ooze of his good deeds.
His integrity is second to none. He is living an exemplary lifestyle that is worthy of emulation.
He is accountable and transparent, as exhibited when he was the Enugu State Chairman of NANS Presidential Special Taskforce on COVID 19 fund raising team.
He has led several organization in Nkanu Land, Enugu State, South East and at National level successfully and achieved remarkable results.
He is the only aspirant that has toured round the wards to visit delegates and solicit for their support.
For the records, he is adjudged to be the best performing Special Assistant to the Governor of Enugu State for the several life transforming programmes he championed.
The Royal Fathers of Nkanu East extraction have thrown their weight behind his candidature because of his selflessness and respectfulness.
By leap and bounds, his overwhelming personality places him above his contemporaries.
He has over 67 Local, National and International Awards to his credit for his Leadership and Humanitarian Services.
Based on this analogy, he is now the choice of the Delegates, both at Wards and Local Government Level.