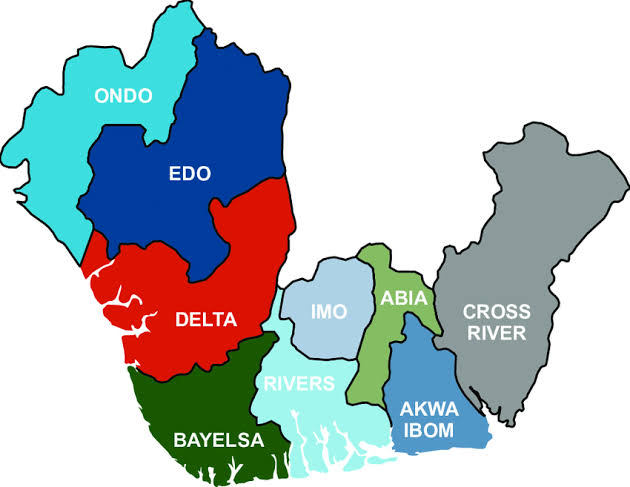 The nine oil-producing states in Nigeria shared N450.60 billion from the federation account through the 13 percent derivation formula in 2021.

Data from the National Bureau of Statistics (NBS) showed that Delta, Akwa-Ibom, Bayelsa, Rivers, Edo, Ondo, Imo, Lagos and Abia received the fund.

The 13 percent derivation fund comes from the federation revenue to oil-producing communities through the state governments as enshrined in section 162, sub-section 2 of the Nigerian constitution.

Analysis of the report by TheCable Index showed that Delta state received the highest with a total of N141.93 billion, representing 31 percent of the total revenue from the derivation account.

Delta is followed closely by Akwa Ibom, having received N91.16 billion, representing 20 percent of the total disbursement during the period.

Other states include Bayelsa (N87.23 billion), Rivers (N83.12 billion), Edo (N17.12 billion), Ondo (N11.50 billion), Imo (N9.98 billion), Abia (N4.78 billion) and Lagos (N3.78 billion).

The 13 percent derivation fund is different from the three percent provided for host communities in the PIA from the oil company's operating expenses (OPEX).

Despite 13 percent derivation, oil-producing states are still battling high domestic debt and suffering from massive infrastructure decay, among many others.

Lagos, Rivers and Akwa Ibom are peculiar examples.

According to the Debt Management Office (DMO), Lagos leads with a total debt of N532.12b billion, followed by Akwa Ibom and Rivers states with N234.85 billion and 226.35 billion, respectively, at the end of Q3 2021.

Delta has a domestic debt of N207.16 billion, followed by Imo, Bayelsa, Abia, Edo and Ondo states with N151.31 billion, N145.80 billion, N89.30 billion, N80.22 billion and N65.42 billion, respectively.

Apart from Lagos ($1.41 billion) and Edo ($280.29 million), no other oil-producing states fell into the top ten list of indebted states (external debts).