The president of One Love Foundation, Chief Patrick Osagie Eholor has written to the Nigerian National Assembly, requesting that the Constitution be amended to make provision for independent candidacy during elections.

Eholor, writing through his lawyer, Dr Samson Osagie of the Law and Justice Chambers, argued that the political parties in Nigeria lack internal democracy, especially regarding the process of selection of candidates, hence the need for independent candidacy.

In a letter addressed to the Senate, Eholor, through his lawyer, stated;

"While saluting the efforts of the current National Assembly in the ongoing Constitutional Amendment process wishes to seek the indulgence of both Chambers of the Nigerian Legislature to amend Sections 65(2)b,106(f),13(c) and 177 of the Constitution of the Federal Republic of Nigeria with a view to including provisions that allow independent candidates access to the ballot without necessarily belonging to a particular political party.

Eholor further argued that when independent candidates are allowed to access the ballot, political parties will be checkmated in their excesses and adoption of underhand tactics in the process of nominating candidates;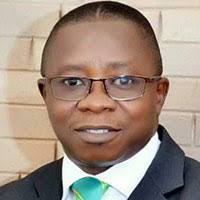 "Credible, viable, competent ana patriotic citizens who desire to help the nation can take advantage of the window to seek elective positions and help in the building and development of our nation.

Stating that advanced democracies across the world uses independent candidacy, he enjoined the National Assembly to make the bold statement of independent assortment, through the Special Committee on the Review of the Constitution of the Federal Republic of Nigeria.