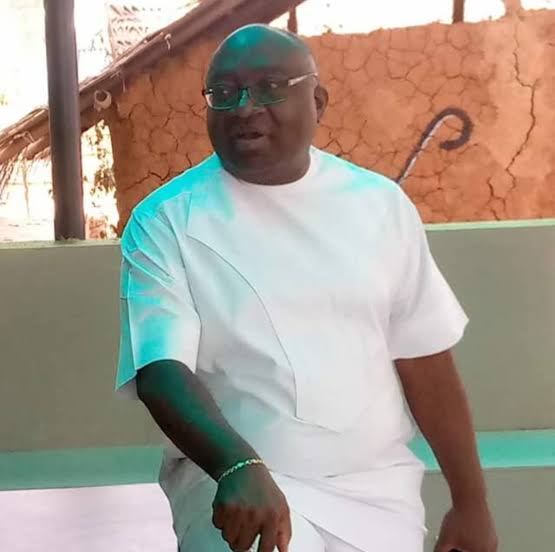 Sequel to his recent meeting with the Governor of Abia state Dr Okezie Ikpeazu, Chancellor of Gregory University Uturu, Prof Gregory Ibe has commenced state wide consultation visit to critical political stakeholders.

Speaking in the country homes of such PDP stalwarts from Abia Central Senatorial zone as Chief Barthy Ukaogo, Rev Arc. Benson Ezem, Chief Sir John Erendu, Chief Obisike Okengwu, Pst Emeka Inyama and Chief Uche Akwukwuegbo (Bawas), Prof Ibe reiterated his disposition and readiness to contest the position of Abia state governor in 2023 with the sole aim of serving the people.

According to him, "In accordance with the biblical injunction that encourages according honor to who it is due, I respectfully wish to inform you of my resolve to contest the position of Abia Governor in the 2023 general election. Having acquired sufficient cognate experience consulting to such notable bodies as the World Bank, United Nations, UNICEF, ECOWAS commission and Federal Government of Nigeria, I am endowed with capacity to reinvent our state, champion comprehensive societal reforms in critical sectors of the economy while dispensing quality service to our people passionately".

At each stop, he promised his host that he would build on the legacies of past leaders by leveraging naturally endowed resources to establish cottage industries and vigorously pursue the realization of Aba as the commercial hub of Africa through the establishment of an annex of World Trade Centre.

In his words, "From the rich oil wells of Owaza in Ukwa West Local Government Area to the productive cocoa farms of Ikwuano and the lush green rice fields of Bende, Abia is not in short supply of naturally endowed resources. As a departure from the past where these resources were only sold to merchants, we shall also leverage them as raw materials to build cottage industries and by so doing provide employment and business opportunities to our people. Since Aba is critical to our plan, we shall deepen the gains already attained by subsequent regimes by establishing a World Trade Centre annex in our own Enyimba city".

To discourage the practice of preferential development, Prof Ibe pledged to decentralize administration by building government house annexes in the 17 Local Government Councils to foster rotation of executive council meetings from one LGA to another, thereby encouraging grassroots participation in policy formulation and the entire process of governance.

Copies of the abridged edition of his manifesto handbook was shared at each stop even as the governorship aspirant requested his hosts to further enrich the final blueprint by sending their inputs to him.
In their separate responses, the party stalwarts acknowledged the endowed potentials, unique qualities and distinguishing pedigree of Prof Ibe, describing him as the best material for Abia governor in 2023.

While praying for divine approval for the project, they encouraged Prof Ibe not to relent in his vision to transform the state, promising to mobilize their people to support his aspiration.

Correspondents report that the state wide consultation exercise continues as Prof Ibe touches base with other critical stakeholders preparatory to the gubernatorial primaries of the party.