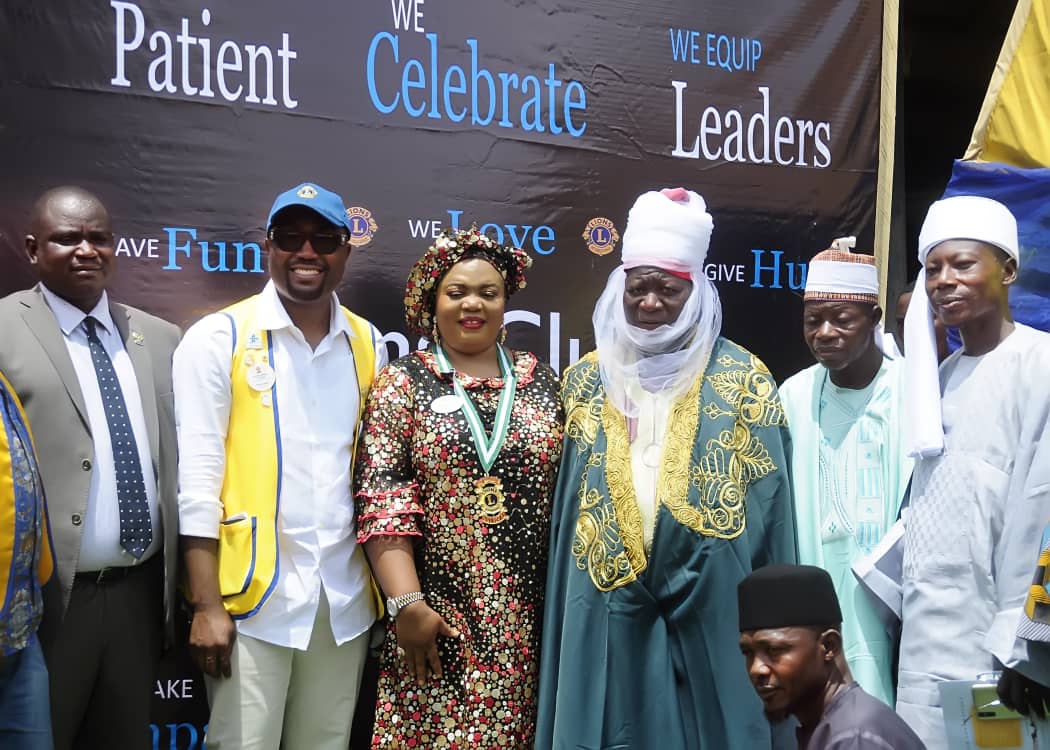 The International Lions Club has donated a 5000 litres solar-powered borehole to Kado community in Abuja.
The club, through the Abuja Metropolitan Lions Club on Saturday, 11th June 2022, while officially opening the facility, said it was built to further improve the livelihood of the people.
Speaking at the event, the Club President, Lion Aniekan Michael, said the community has an estimated population of 5000 residents and in so many years of existence, has never received a single benevolence from any NGO or seen significant project instituted to alleviate the sufferings of the people.
According to him, the portable water supply provided is the first intervention provided to institute social welfare services by any concerned group.
The President further enumerated projects carried out across the Federal Capital Territory, like provision of scholarships, water projects in Tunga Maje, building of resource centre at the School for the Blind, Utako, building and equipping of a 20 bedded cancer centre at University of Abuja Teaching Hospital, hunger relief programs, sight preservation amongst others.
The event had in attendance the District Governor, 404A2, Lion Lynda Odu-Okpeseyi, parliamentarians, social experts, community leaders and members of the Lions Club International across Nigeria.
The project is expected to improve the social welfare status of Kado residents in line with the mandate of Lions Clubs International and the Sustainable Development Goals as established.
The president in his final remarks stated that the community in focus is just five minutes on foot and two minutes driving to one of Abuja choice areas, Jabi District which poses a sense of threat if social amenities are not provided and the people neglected.
"We remain resolute in the business of improving individuals, communities,and the nation at large", the president said.
Photos from the ceremony: