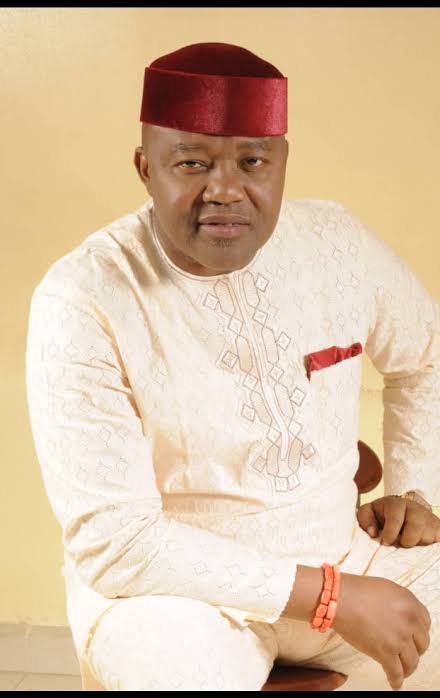 The African Democratic Congress (ADC) gubernatorial candidate in the November 6 election in Anambra state, Akachukwu Sullivan Nwankpo has reiterated his resolve to end insecurity and make every culprit pay for any sin committed in the state.
Nwankpo who gave the assurance in Awka, insisted that security of lives and properties in the state would be sacrosanct.
He called on the good people of Anambra to join hands with him to defeat insecurity, hunger, impunity and restlessness in the State.
He said, "As a Governor, no criminal elements will come to Anambra state, kill people of Anambra and go free under my watch.
"The security of lives and properties in Anambra state will be sacrosanct. That was why in my address to Ndi Anambra, I promised to make it 'Anambra family first' in my administration.
"The realities of today in Anambra do not call for indifference or inaction as no stone must be left unturned in the quest to free the people because, the democracy and freedom that our leaders must be preaching should be consistently about projects at every occasion and for the common good.
"Today, Igbo people all over Nigeria move around with fear because they have nobody to protect them, but there is an assurance that under Nwankpo's ADC, there will be a man that will protect the pride of the Igbo people. That will respect our neighbours. That will not insult them because Igbo culture supports the brotherhood availed by neighbourliness. Ndi Igbo will say: 'Agbata Obi Onye, bu Nwanne ya!'
"Ndi Anambra will be proud of their state. So I urge all of you to stand and make that crucial decision because, today in Igbo land, a party that is founded on truth, discipline, and a great hope that Nigeria will rise as a global nation, is taking root in Anambra state.
"To all Ndi Anambra, we are at the threshold of success. If you look back to how far we have journeyed together, you would agree with me that just a little hard work is all that we need.
"What we need now is joint effort, commitment, consistency and sacrifice. That is the only way to achieve our desire for a new Anambra that is already here. As you all know, the elections are here, so we must continue to work hard by telling all our families and friends about the need to make their voices heard in this election with their Permanent Voters Card.
"It is 'Anambra families first'. Let us end insecurity and other social vices in Anambra for the good of all because, prosperity awaits us."