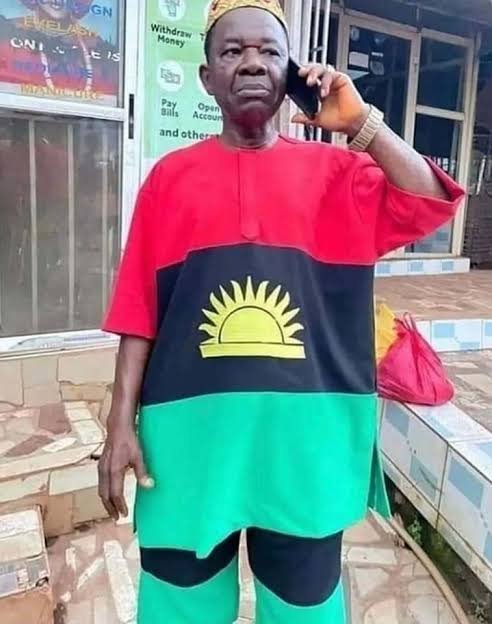 Movement for the Actualization of the Sovereign State of Biafra (MASSOB) has described Chief Chinwetala Agu as a courageous and eloquent Igbo statesman.
He deserves to be celebrated and honored, though we condemn the barbaric assult on him by President Mohammadu Buhari's Fulani foot soldiers at Upper Iweka Onitsha.
The army head command knew that the veteran actor committed no crime that warranted the torture he received from their overzealous and unexposed junior officers deployed to terrorize the people of Biafra. The public treatment the Nigeria Army meted to Chief Chinwetala Agu was unprofessional, insensitive and tribalistic because he is an Igbo man.
MASSOB wonders what offence in wearing a multiple colored cloth or having a rising sun symbol in a shirt. It is very clear that Nigeria has drifted to a lawless and tyrannical state, a country where there's no rule of law. General Buhari has turned Nigeria to an animal kingdom.
MASSOB is proud of Chief Chinwetala Agu for openly identifying with his people in their suffering. He is a great hero of Biafra nation.
Signed,
Comrade Edeson Samuel (National Director of Information) MASSOB.