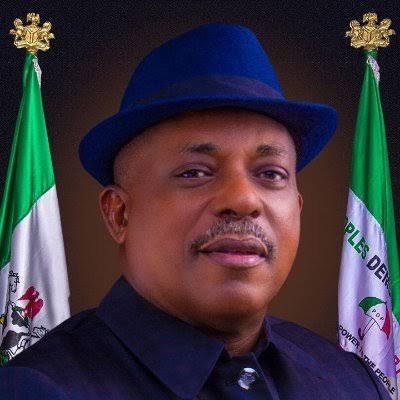 The embattled former PDP National Chairman now former member of PDP, Prince Uche Secondus is running round states looking for where to file an action to reinstate his party membership.
Close source confirm that Uche Secondus has gone to Nasarawa State, an APC controlled state with the help of a high ranking APC member from Rivers state to file an action before Justice Zege, the vacation judge.
Besides the Nasarawa Court attempts with the aid of APC National Leaders, Prince Uche Secondus has also made moves to reach religious and traditional rulers to help intervene in his travails but met negative responses.
It was disclosed that the religious leaders told him that heaven intervened the first time where the expanded caucus gave him soft landing for an early convention, but he refused to call a NEC meeting to approve Convention and set up a Convention Committee.
They therefore declined that they no longer want to interfere in political matters, that they only did because they saw PDP as the only viable alternative to the sufferings, deaths and intimidation meted on Nigerians by the APC led Federal Government.