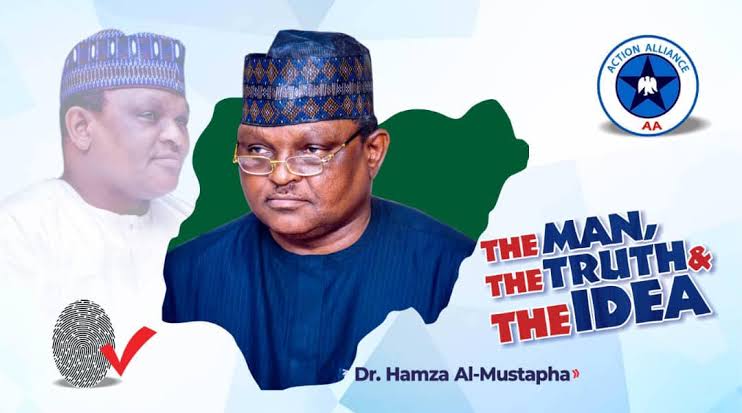 The Vice Presidential candidate of Action Alliance, Emmanuel Johnson Chukwuka has described the report making rounds that Hamza Al-Mustapha have been sacked by court as a 'false and malicious propaganda'.

Chukwuka who stated this in Abuja in a Press Statement, made available to Jungle-Journalist.Com said the news is false.

He said further "My great Nigerians, party faithful and supporters of the great movement to save Nigeria, some malicious news circulating in the Internet that both myself and Hamza Al-Mustapha, been ordered by a federal High Court to be removed from the 2023 elections is false.

We remain steadfast and stronger in our race to save the country", he stated.

Recall that an earlier report had alleged that the list bearing Mustapha and Chukwuka as Presidential and Vice Presidential candidates respectively, submitted to INEC by the Action Alliance, led by Kenneth Udeze was wrong.

According to the news, an Abuja Federal High Court, presided over by Justice Z.B Abubakar had held that the electoral body erred by failing to give recognition to the list of candidates submitted to it by Adekunle Omoaje faction.