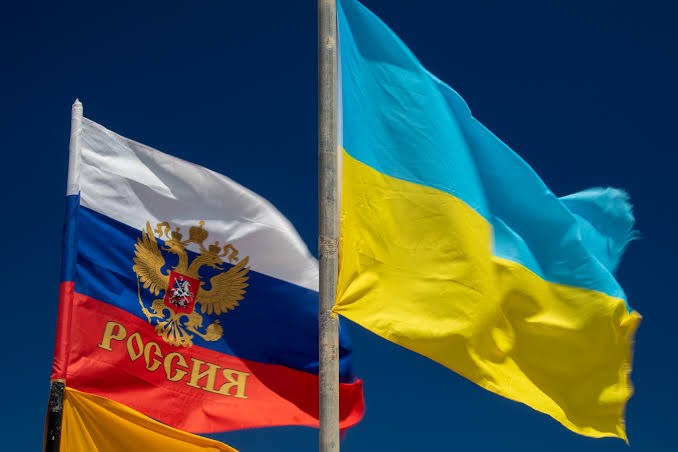 By the virtues of human rights and United Nations Charter on Respect for the defence of Sovereignty, it is absurd, abnormal and draconian for Russia government under the watch of President Putin to invade and attack Ukraine without minding its adverse effects on the global community.
Following series of air strikes and military offensives launched in the eastern cities of the volatile Country, scores of lives and properties worth billions of euros had been lost and Ukraine as at the time of filing this report has not gotten any external relief intervention from the powerful blocs . This heinous crime against Ukrainians and the world at large calls for immediate resistance from world powers to sustain peace and security in the land.



The briefs this morning by the UN Secretary General , Antonio Guterres pleading with Putin to consider the safety of humanity was not enough to contain the situation nor the first tranche of sanctions against Russia announced by US President, Joe Biden capable of weakening the military excesses of Russia in quelling the war. We are talking of defenceless citizens of Ukraine being carelessly bombarded, killed and rendered homeless in this fourth industrial revolution and there has not been any meaningful resistance or counter attack from NATO family to save Ukraine. May this Russian military rascality not degenarate into the forceful test and use of necluear weapons which is sure to reduce if not entirely wipe the entire human race.



Global Initiatives For Good Governance(GIGG) without delay calls on the United States Security forces and North Atlantic Treaty Organization( NATO) to swing into action against Russia troops camping in the edge of Donestk to repel further attacks.In this hybrid state of the art global village, how would Russia rise up against a soverign State because of selfish interests in the rich oil/ gas deposits in Ukraine. The recognition of the two self proclaimed independent States by Russia, Donetsk and Luhansk People's Republic as liberated States from Ukraine is a calumny knowing full well that Russia will shortly annex them to her territorial control as soon as perfection of the phoney plans is achieved.


The world cannot afford Third World war in this 21century rather we should work to live in mutual togetherness, Peace and unity with one another. The Comity of Nations , United Nations Security Council, the General Assembly and all the segments organs of United Nations should rise up to the challenges and rescue the world from mindless and autocratic balkanization of Ukraine against the wills of her citizens.It is disturbing that USA in her capacity only sent US forces to neigbouring countries such as Latvia, Poland etc to protect NATO family member states while Ukraine is seriously undergoing rampange and acute destruction by Russia war troops.




It is time the world body drops carrot and stick system of international politics, propaganda and diplomacy and then decisively react in response to this unprovoked Military excesses of Russia government.The world must be conscious of the fact that once Russia is allowed to conquer and take over Ukraine, other Countries in their arrogance and brutality will follow suit such as China to Hongkong/ Taiwan. It will be a door opener entrapping less militarily equipped States at the mercy of their neighbouring countries for a recapture and re- colonization , thereby destablizing the continental and global unity of human race.



Above all,sanctioning Russia economically by USA as a working panacea holds no water because she is bound get maximum aid from her allies in Asian Tiger. As a global advocacy platform for peace , transparency and good governance, we reiterate that swift attention and measures be employed to calm this gradually escalating global war arising from Europe. The aftermaths of the Second World war were still being felt today and no rational being would be comfortable to have this torture repeat itself . May we all rise and protect the world against mindless destructions.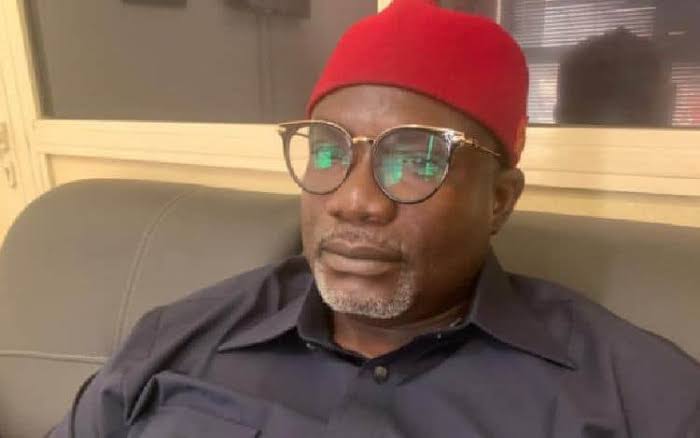 Chief Dr. Emeka Kalu
Director General, Global Initiatives For Good Governance.