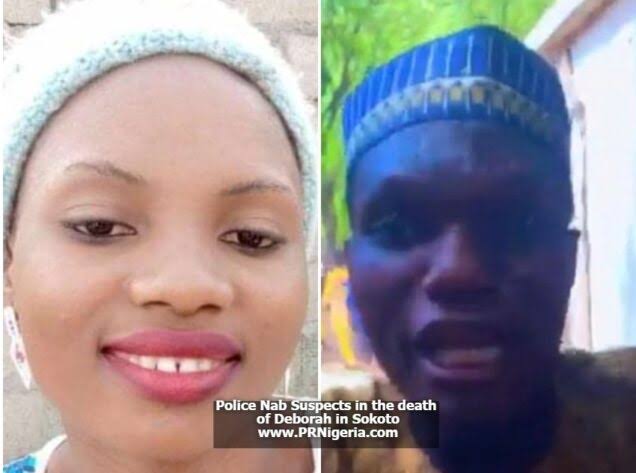 … The fire you are stoking, if it begins to burn, Nigeria may cease to exist
The founder and president of One Love Foundation, Chief Patrick Eholor has condemned the killing of a student of Shehu Shagari College of Education, in Sokoto State.
Eholor in a message, warned that the frequent attacks and killings of Christians in the North could spark up reprisals that are capable of ending what we know as Nigeria. He argued that just as there are Christians in the North, so are Muslims in the South, and silence and inaction on the part of the government is the kind of thing that could spark of reprisals.
His words; "What a shame to religion, what a shame to Nigeria. What is religion without love? What is Islam without love?
"That's why I always affirm that my religion is love and my race is humanity. What has happened mankind?
"The most painful part is people like Alhaji Atiku Abubakar, who is so ambitious that he won't let go of his presidential ambition, and says that the only way to achieve it is by marrying different wives in different regions.
"How can you condemn such a barbaric act, only for you to delete it just because they threatened your presidential ambition? So it simply means that all you care about is your ambition, not human lives or their rights.
"What makes you a leader when you don't care about Deborah? This girl was dragged away, slaughtered and burnt.
"This cannot happen in Dubai, this cannot happen in United Arab Emirates. It is happening here because of the millions of Almajiris – uncivilised, untrained, uneducated, being wickedly prepared by the Northern leadership for jihad war.
"But let me remind the North that nobody has the monopoly of killing, nobody has the monopoly of violence. Christians also has their own jihad. There were the crusades where people were forcefully converted to Christianity, or get killed. Yes, it is our history, and they should not push the Nigerian Christian into that.
"An eye for an eye is in the Christian bible.
"Also in Matthew 11, verse 12, it read, "From the days of John the Baptist, the kingdom of God sufffereth violence, and the violent taketh it by force".
"The kingdom cannot continue to suffer violence. We have not committed any crime by being civilised.
"Dear Northern authorities, if you do not investigate this matter and bring justice, do not think there is any religion or ethnicity that has the monopoly of violence. There are also northerners in the South.
"If you would use the law or blasphemy to kill Nigerians, then woe betide Nigeria! Don't be alarmed when you see reprisals and retaliation in the South.
"If you force the South and the body of Christianity to start violence, no force can stop it, that could be the end of Nigeria.
"Why have the northern leadership kept quiet? Where is Sanusi Lamido, Babangida, where is Mr President, where are all the northern governors and senators and lawmakers? They have all kept mum in the face of this evil.
"The elites in the North should rise up and condemn this. What they have done is very bad, and this is scaring Christians from the civilised world from coming to the country to do business. How dare you kill a girl in such a barbaric manner in this modern world, in this modern, secular country?
"What about all the so-called wonderful aspirants who want to be President in the South? All they care about is their ambition, no one wants to be identified as being against the North because of the threat on Atiku. You should hide your faces in shame.
"Let us assume that she was wrong and has made her utterances. Can we not correct her? Why should we be so barbaric? This goes to show the height of illiteracy and ignorance of the North.
"I used to believe that Presidency should be by merit but by this incident, I can never vote for a northerner anymore. And if you think you can ruin the ballot box, you should also expect the repercussion down here because we cannot continue to live like this. We rather go our separate ways.
"Some northerners have condemned it, but why is the president quiet? Why has Baba refused to talk? Why can't he give marching orders to the security to get the perpetrators?
"I am very angry. Something has to be done fast. If not, we are going to wait very quietly, we are not going to cause any chaos or confusion. But if nothing happens, then whatever happens after, #EndSARs will be a joke, and there may be no Nigeria after.
"It's also sad that all the big names in Christianity have refused to talk. Everyone is minding their business. Even Tunde Bakare who wants to be President is there, keeping mum. These men don't represent Christ at all. If you cannot condemn an attack on Christianity, you don't serve Christ. Why the silence?
"I am very angry. Its a big shame. I apologise to the Christian community for all the disappointment that is coming from their leadership. Its a great disservice to Christianity that men who profess Christ are quiet in the face of oppression.