The ECOWAS Court of Justice on Monday, fined the Nigerian Government the sum of N1 million in the case between Glory Okolie/One Love Foundation and FG.
The ongoing case came up in Ghana on Monday, where proceedings were held at the ECOWAS Court in Ghana.
During proceedings, Abuja based lawyer, Samuel Ihensekhien Jnr, who is representing Glory Okolie and One Love Foundation urged the court to proceed for hearing as the FG of Nigeria has not filed anything.
Reacting, a certain Mr Oladeji O Esq, who appeared for the Federal Government and the Attorney General of the Federation (AGF) instead requested for an adjournment of the case to a latter date on the ground that the AGF needs two week to file defense.
Responding, Ihensekhien Samuel Jnr, noted that the AGF and FG are treating the ECOWAS courts with disdain, as the same FG of Nigeria, is prosecuting a baseless charge at Federal High Court against Glory Okolie on this same case and hence cannot be requesting for time to provide evidence in the case after service of the initiating application on the Nigeria FG.
The ECOWAS court in upholding the arguments of Glory Okolie's counsel, asked FG's lawyer if that is the status of Okolie's criminal case at the Nigerian Federal High Court, which the FG noted is true and there in the ECOWAS Court fined Nigerian FG 1million naira and adjourned the case till 24th April 2022.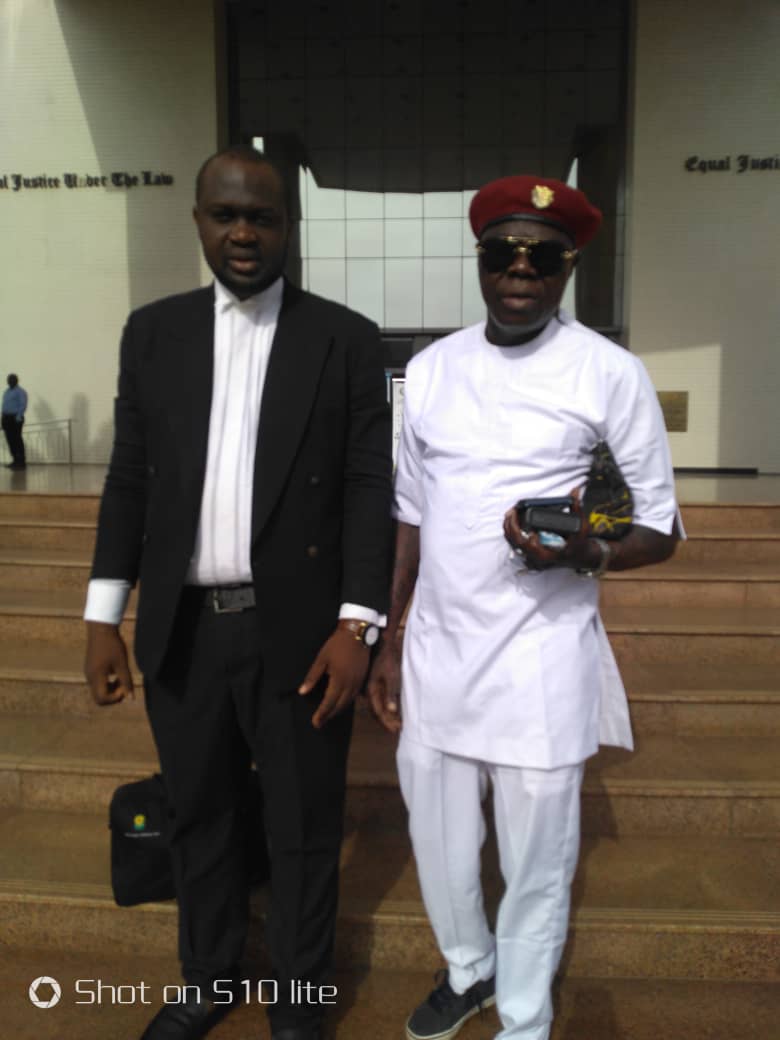 Reacting, president of One Love Foundation, Chief Patrick Eholor who was physically present in court, described the hearing of the case as timely and will in a nutshell seek redress for Miss Okolie and other Nigerians, whose rights have been continuously violated in Nigeria. He stated that the case will be prosecuted to its logical conclusion and thanked the ECOWAS courts for awarding a fine of 1million against Nigeria FG, which shall be paid forthwith by the Nigerian government.