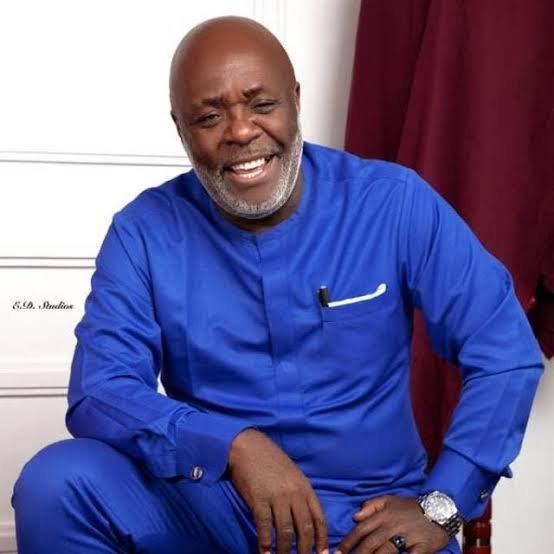 By Okoro Chinedum Benedict
As the APGA leadership crisis rages on, one thing that will continue to baffle both actors and spectators remain the phenomenon and enigma of the Edozie Njoku personae.
Unarguably, the dynamics of contemporary politics reveal that in the bid to outsmart their competitors, leaders with foresight have resorted to adopting military strategy to demonstrate their edge above others in the business of politics.
However, military precision and its framework are not the affair of men of property or disillusioned politicians. It is a realm where skilled, serious minded people, determined to cause change, at all cost, telepath with great minds and walk like goblins to alter the tide in the affairs of men.
Apparently, live is ruled by choice or decision. And, the choice to create a new political thinking is not an all comers affair. It comes at a great cost; because of the expensive nature of the enterprise, politicians roll with the popular demand and find themselves some dishonorable graves in the hearts of the people. Beyond the huge financial cost, the tendency to go bankrupt by is real. Anyone on such path naturally puts himself on the spotlight and against the friends, cronies and sycophants of an incumbent governor and beneficiaries of his government. Making ultimate sacrifice to put things right, especially in the Nigeria politics, comes with enervating psychological trauma, awful social capital and excruciating spiritual cost.
In Matthew chapter 26:36-46, the apostle, wrote of the horrifying and horrendous experience of Jesus before the Passion. Assembling people to walk this path with is the greatest task, especially, in a clime where a sitting Governor is a mini god; and he is at liberty to spend the State resources as he so wishes. In Matthew 17:1–13, Jesus revealed His omnipotence to Peter, James and John during transfiguration. The essence of the transfiguration was for them to behold who He truly is. Yet, at Gethsemane, the trio of Peter, James and John were caught napping. It is under this uncharted waters and its uncertainty that Edozie Njoku has delved into, with utmost courage and determination.
Not minding the cost and consequences, Edozie Njoku has chosen to dare the forces that have held APGA spellbound without anything to show for it. Glaringly, such path that Edozie Njoku has chosen is succinctly captured in Robert Frost's poem 'The Road Not Taken'. Literary scholars reckon that Frost's poem is summarized thus; 'Two roads diverged in a wood, and I took the one less traveled by, and that has made all the difference.'
The appearance of Edozie Njoku on the Nigerian political scene has made all the difference. By principle, ideology and leadership acumen, Edozie Njoku raised the bar of responsible, intellectual and political leadership. The era of dimwits as APGA National Chairman has been interred for good. Therefore, in future, APGA must put a spectrum of factors/qualities into consideration before settling for the next National Chairman after Edozie Njoku. But, most importantly, henceforth, the Party will become more careful as to who flies the Party's flag in subsequent elections. Whether we like it or not, emergent scholars of political science will need to research on how Edozie Njoku was able to battle Oye and his backers to a standstill.
Perhaps, Edozie Njoku's secret lies somewhere in the depth of one's foundation, formation, education and aspiration which forms the basic thought cues ostensibly appreciated in developed climes. Men who aspire to lead must possess these sterling and enviable qualifications which sets them apart from others.
Such training bequeathed on Edozie Njoku at childhood gave him the advantage of engaging his detractors, using Jiu Jitsu. For the benefit of doubt, Jiu jitsu is a system of fighting that arose amongst the Japanese ascetic monks. It is a training of the mind, by which one defends himself without the use of weapons; but, by using the strength and weight of an adversary to disable him. Succinctly put, it is the use of an opponent's strength or one's own weaknesses to accomplish one's goals. Unarguably, Oye is everything that Edozie Njoku is not. No man puts a crown on a clown as expect a King.
Prior to the 2019 APGA convention, there were barrage and overwhelming complaints about the Oye personae. These complaints majorly came from aspirants that had fallen victim to Oye's criminal corporation. They comprise of Party men and women whom having excelled in their various endeavors and career path, stepped forward, to offer their skills, experience and intellectual acumen towards the advancement of our great Party APGA. Oye, a man of no means, a low-lifer, and a rapacious wolf preyed on their benign intention and defrauded them of their hard earned money.
That Oye is still alive and walking the streets freely attest to the civility, seasoned and cultured nature of his victims. Many of them took Oye to Court; others wrote to the EFCC. All the aspirants that were duped by Ozonkpu Oye and Chinedu Obidigwe said that they dropped Governor Obiano's name at every transaction they had with them. Despite the raging storm ignited by Oye's fraudulent leadership, Governor Obiano maintained a curious silence. Today, Obiano's stupefying silence stands on his way to producing a successor.
Fyodor Dostoyevsky, a Russian philosopher of the 19th century warned that 'tolerance will reach such a level that intelligent people will be banned from thinking so as not to offend the imbeciles.' Going by Fyodor's prediction warning, unknowingly, Obiano is a victim of Oye's recklessness and rudderless leadership. His continued association with Oye is an indictment on his person. To roll with Oye, one would need to come down to his level; by so doing, you suspend your thinking faculty.
A responsible leader is one that has the courage and will to call erring subjects to order, irrespective of whatever fraternity he enjoys with him. It was only Victor Umeh that summoned the courage to write a letter to Governor Obiano highlighting the dangers of Oye's continued stay as APGA National Chairman. Still, Governor Obiano and other Party leaders kept mute. Umeh's letter came a little too late, as it came a day to the proposed Owerri convention of May 31, 2019.
Despite Umeh's alarm pointing out Oye's solecism to Governor Obiano, it baffles sanity that the same Umeh is leading an ignoble solidarity movement in support of Oye. Men like Umeh represent Shakespeare's explanation that men are flesh and blood and apprehensive. It is this sense of let's protect our own thief that has plunged Nigeria into a terrible ditch. Those that benefit from a system find it so hard to consider the good of the people.
Clearly, the bravery, courage and candor of Edozie Njoku were brought to the fore by his insistence that the Congresses of May 2nd, 3rd, 6th, 2019 are sacrosanct, and that May 31, 2019 proposed convention at Concorde Hotel, Owerri held. Today, it is that singular sense of duty and commitment to redirect the stray ship of APGA that has stood in judgment against Oye, Umeh and Obiano.
Oye and his cohorts turned Party leadership into a full blown mercantile activity. Such irresponsible action comes with dire disciplinary consequences. The test of leadership is built on a leader's ability to rise to the occasion of living above board. It entails insisting on the right thing being done at all times. Those that insist on Oye see the entire APGA family as pawns being used to achieve their primordial and selfish objectives, at the expense of our stake in the State.
Summarily, the crisis in APGA is squarely the orchestration of desperate politicians to perpetuate Oye in office, using the stratagem that he was reelected for a second tenure in office in 2019. This has led to flagrant abuse of Court processes and the APGA constitution.
Despite the backing of the Government House at Awka, the crusaders for a new APGA, like worthy Knights, in defense of the Realm are determined to lay down their lives, if need be to ensure the emergence of a new APGA.
Simply put, APGA is on a pilgrimage to attain its full potentials. The ignoble minds that want to drag the Party to their lowest ebb shall be usurped by the emergent rampaging whirlwind of change and kept at their rightful place.
Okoro Chinedum Benedict is the
National Administrative Secretary,
APGA