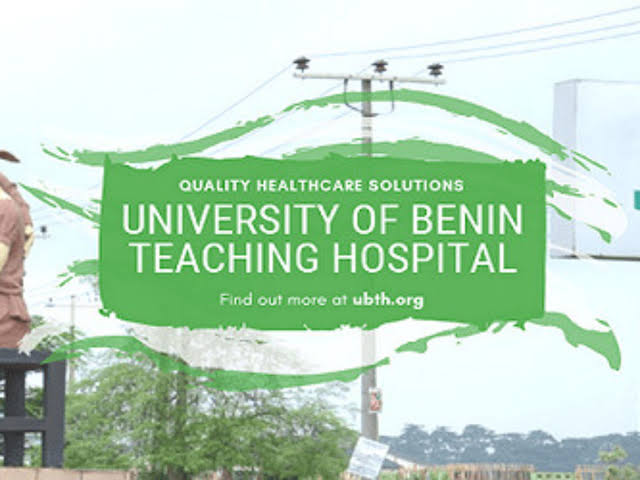 Frontline activist, Comrade Patrick Eholor has dragged the Management of the University of Benin Teaching Hospital(UBTH), the chairman of presidential task force on Covid-19, Mr Boss Mustapha, who also double as Secretary General of the Federation, the Federal Minister of Health and Polaris Bank Plc, to the Federal High Court, Abuja, over alleged extortion and outright corrupt practices as regards Covid-19 testing procedure.

Comrade Patrick Eholor
Patriot Eholor who is also the Founder of One Love Foundation, in the writ of summons filed before Abuja Federal High Court, narrated his ordeal in the hands of the management of UBTH, and avered that he was compelled to cough out thirty thousand naira for the test and another illegal three hundred and seventy five Naira for what he said the hospital referred to as administrative costs.

However in the recent statement of defence filed by UBTH new counsel, with name as Idemudia Ilueminosen Esq from Benin City, UBTH admitted demanding and collecting #30,000 from Chief Patrick Eholor in other to carry out routine Covid 19 test.

This is contrary to an earlier Press Release by UBTH, where it denied demanding or collecting cash from either Chief Patrick Eholor or anyone prior before carrying out any covid 19 test that met the NCDC guidelines.


More so before now, a lawyer with name as Mohammed Diri, who once prosecuted for the Federal Ministry of Justice and Federal Republic of Nigeria in their charges filed against Nnamdi Kanu, with name as Muhammed Diri Esq, also legally represented UBTH and in one of the earlier statement of defense prepared by the lawyer and filed before the Abuja Federal High Court, hearing this matter, UBTH denied the collection of any covid 19 charges from chief Patrick Eholor.

Also as it stands now, the Abuja Federal High Court has two different contradictory statements of defense filed by UBTH in this matter, as the matter/suit is now scheduled for 14th March 2022 for definite hearing.

Reacting, the lead counsel for Patrick Eholor in this case, Ihensekhien Samuel Jnr, noted that all the above is a pointer to the truth, that a lot is happening at UBTH, and this case will reveal a lot of these issues ongoing at UBTH, he said.