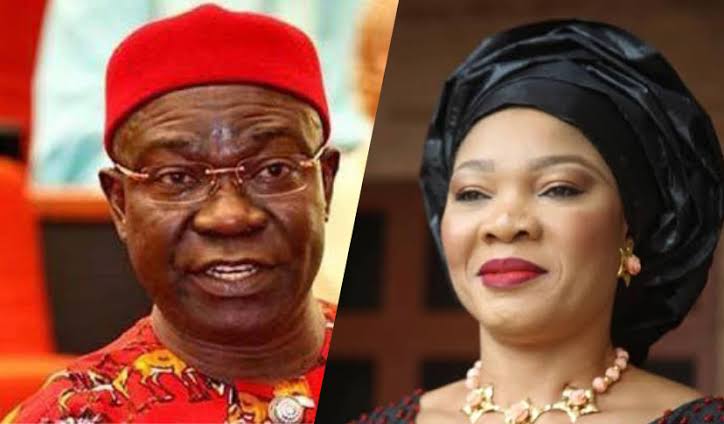 The UK Metropolitan Police has revealed that the child in the centre of an Organ Harvesting Case involving Former Deputy Senate President, Ike Ekweremadu is below 18 years.
Jungle-Journalist.Com Thursday, had reported that Ekweremadu and his wife, Beatrice were arrested for plotting to bring in a child from Nigeria for Organ Harvesting.
Both were charged with conspiracy to arrange or facilitate travel of another person with a view to exploitation, namely organ harvesting. They have been remanded in custody.
The Metropolitan Police revealed that the child who is under the age of 18 is in care. Organ harvesting involves removing parts of the body, often for cash and against the victim's will.
The police, however, did not reveal the gender or the actual age of the child – or the location of the arrests. But given the suspects are appearing in court in Oxbridge, it is likely they were held at the nearby Heathrow Airport.
Ekweremadu has been in the UK for at least two weeks having met with members of the Nigerian community in Britain in Lincoln around ten days ago. An investigation was launched into his activities after detectives were alerted to potential offences under modern slavery legislation in May.
Senator Ike Ekweremadu and his wife, Beatrice have been denied bail by a magistrate's court in London over charges that they trafficked a 15-year-old homeless Lagos boy with the intention to harvest his organs.
The arrest was announced by the London Metropolitan Police on Thursday, with officials saying the couple would be charged promptly before a court in Uxbridge.
Mr. Ekweremadu appeared before a magistrate on Thursday afternoon and was denied bail.
The case was subsequently adjourned until July 7. The Senator and his wife have been under investigation since May 2022.
Efforts to reach the spokesperson for the former deputy senate president, Uche Anichukwu, proved abortive as the calls went unanswered.
Below is the copy of a letter from the Senator, implicating him in the matter: