By John P. Omeonu

Human colossal strides are often marked with pomp. While some roll out the drums in loud celebration amidst clinking glasses of wine, some still prefer to mark such momentous occasions in quiet and solemn appreciation to almighty God who is the giver of all successes, in anticipation of a better future ahead.

At such epochal moments in one's life, the success story always overshadows the exasperating hurdles, obstacles, and disappointments accompanying such feats.

Though everyone succeeds at one thing or the other and at one time or the other, only a few excel in virtually all ways; they standout in anything they venture into as shining light and shape their world.

Furthermore, inspite of the pervading ineptitude and moral decadence threatening the survival of our contemporary society, one can still boast of great men, as few as they are, who stand tall in the midst of the decay in the society.

Men who by dint of handwork, chose to write their names in gold while others did theirs in charcoal in the hearts of millions of people, can never be forgotten. When such exceptional individuals of unique poise are celebrated, it serves as the needed fillip for them to strive for greater heights and as an example worthy of emulation for the younger generation.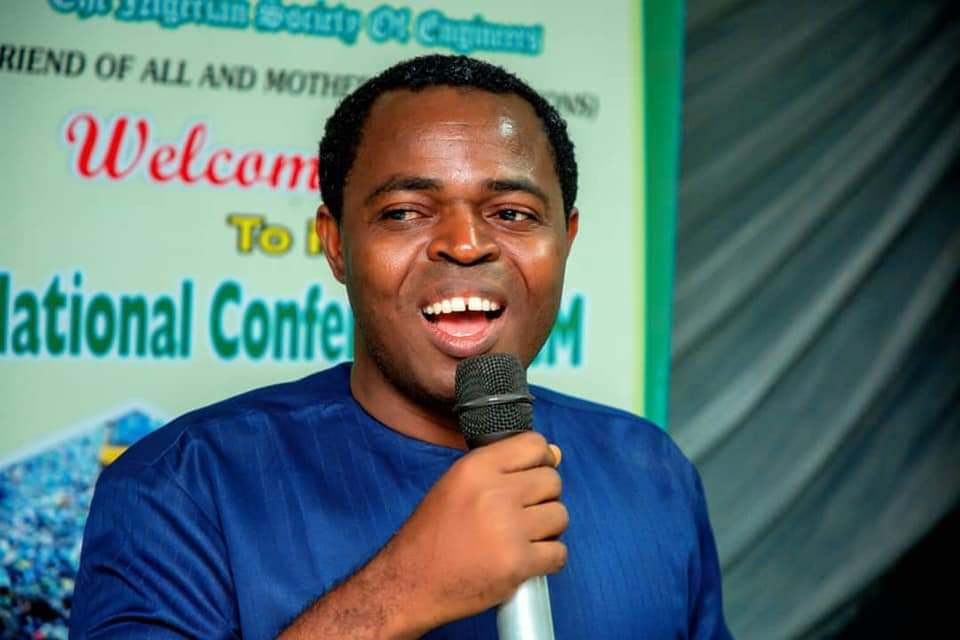 How else can one describe a super and multiple award winning scholar, brewing administrator and distinguished public speaker of no mean repute, Associate Professor Hilary Ijeoma Owamah; Director, Academic Planning Unit, Delta State University, Abraka, Nigeria, as he clocks the age of 40?

The celebrant right from childhood, has always desired to do only those things that make a difference in other people's lives. This was what informed his studying engineering, venturing into academics and engaging extensively on humanitarian services.

No wonder Dr Owamah does his teaching and research work with great delight. No one student has passed through him without being positively impacted upon. This rare quality has also made him one of the sought-after public speakers in the Nigeria of today. Dr Owamah is an extra ordinary academic who has managed to overcome all manner of obstacles that pervaded his path.

Though deprived very early in life of basic necessities that propel success, he against all odds, through handwork and diligence, got to the apex of his noble career at a very early age.

Permit me to inform us that Dr Owamah is waiting his being announced as a full professor of Civil & Environmental Engineering, any moment before the end of this year 2022.

Dr Owamah appears to have the knack to succeed in virtually all endeavours he embarked upon in life. This inexplicable trait for success where others failed abysmally, led a few people to the erroneous believe and hasty conclusion that he might have been succeeding through the deployment of disingenuous and underhanded tactics.

But nothing can be further from the truth. The fact remains that he attained his present height by dint of hard work and unwavering dedication to moral discipline. In the lives of many men of history, birthdays are usually periods of sober reflections, stocktaking and deep introspection for greater self-rediscovery.

Distinguished personalities take the advantage of such occasions to reflect on their contributions to the betterment of their societies. The 40th birthday anniversary of Dr Hilary Owamah is a combination of all of these. Engr. Dr. Owamah is an Associate Professor of Civil & Environmental Engineering and the Director, Academic Planning, Delta State University, Abraka, Nigeria.

Prior to this, he served as Deputy Director, Directorate of Intensive and Part-time Studies, Delta State University (DELSU), Abraka, Oleh Campus and Head, Department of Civil and Environmental Engineering. He had earlier lectured in Landmark University, Omu-Aran, Kwara State, Nigeria and has served in many high profile university based committees. He has to his credit over 50 scientific articles, with more than 80% in the prestigious Scopus and Clarivate Analytics indexed journals. Engr. Dr. Owamah became both a corporate member of the Nigerian Society of Engineers (NSE) and a registered engineer with the Council for the Regulation of Engineering in Nigeria (COREN) in 2011 at age 29 when many of his mates were yet to know the full meaning, or even the pronunciations of the two professional engineering bodies.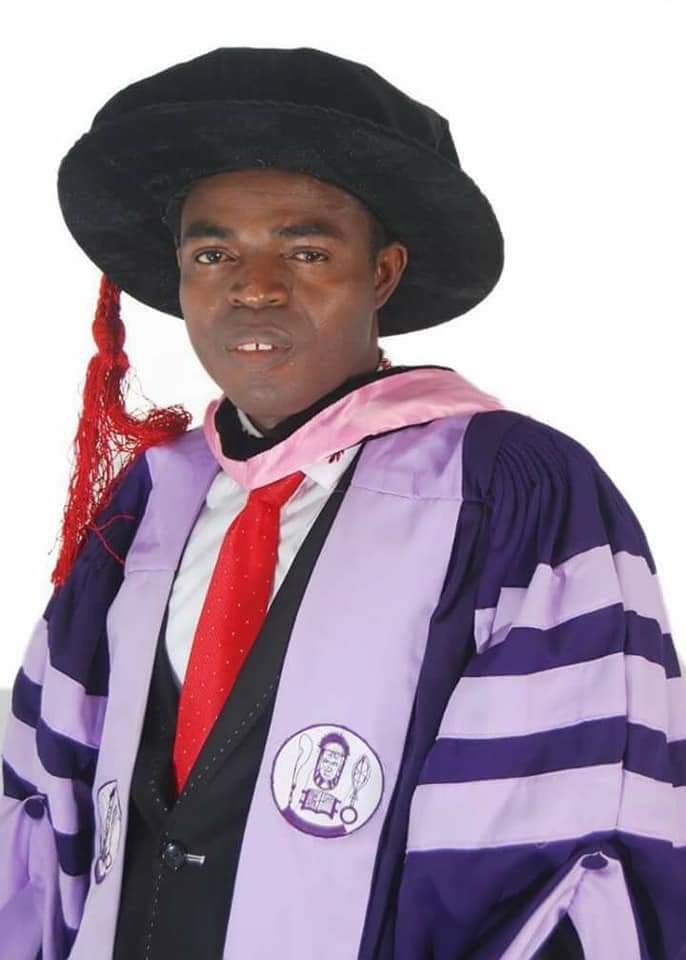 He is presently an Examiner to the Nigerian Society of Engineers (national) for the examination of prospective corporate members. He was conferred with both the Fellowship of the Nigerian Institution of Civil Engineers (FNICE) and the Fellowship of the Nigerian Institution of Environmental Engineers (FNIEE) in 2020 at age 38. He also became a Fellow of the Nigerian Society of Engineers (FNSE) in 2021, at age 39. Engr. Dr. Owamah in his quest to serve humanity better in the areas of equipping men and women with cutting edge information on research and entrepreneurship, founded the Academic Research and Entrepreneurship Development (A-RED) Initiative, Asaba, Delta State, where he is currently the president.

At the professional level, he has served as Chairman, Nigerian Institution of Environmental Engineers (NIEE), Delta State Chapter and General Secretary, NSE, Asaba Branch. He is also a past National Secretary of the Oil and Solid Mineral Producing Area Landlords' Association of Nigeria (OMPALAN), and past National Technical Secretary of the Nigerian Institution of Environmental Engineers (NIEE). He is currently, a member of the NSE National Committee for the Establishment of Engineering College. Engr. Dr. Owamah in July 2021, at age 39, took the 1st position at the rectorship interview of the Delta State Polytechnic, Ogwashi-Uku, Delta State, Nigeria, but political expediency denied him the consequent appointment as rector of the school.

These are rare feats for any one in his thirties world over. Also, Dr. Owamah is a consultant to many universities and polytechnics on research and publication. He also consults for many industries and corporate organizations on pollution control, renewable energy, water treatment, storm water control, recruitment, leadership training, etc. Dr. Owamah has attended and presented papers in many national and foreign conferences, and has received local and international awards such as the National Jubilee Merit Award by the Nigerian Society of Engineers, in November, 2018 at Abuja; Distinguished Professional Career Award by the Nigerian Institution of Environmental Engineers (NIEE), Imo State Chapter in November 2021.

Engr. Dr Owamah was recognized by the Times Africa Magazine as an outstanding scholar in July 2021. He was also recognized by the African Youth Advocates Assembly, for strategic leadership approach, innovative projects and solutions to the sustainable development challenges facing Africa, in March, 2021 at the West African Youth Summit, held in Accra, Ghana. He was announced the 'Man-In- The- News' by the Pointer Newspaper in December 17th, 2017. He recently received an Award of Excellence from the Nigerian Society of Engineers at Abuja, for delivering the March 4th, 2021 World Engineering Day Lecture as the invited guest speaker. Furthermore, Engr. Dr Owamah is a recipient of the prestigious and highly competitive PTDF Ph.D. scholarship and has won lots of research grants.
He was recently announced by the Delta State University, Abraka as the top 4th highest research productive staff of the university. Engr. Dr. Owamah serves as PhD external assessor to the Department of Civil Engineering, Covenant University, Ota, Ogun State, and Andhra University, Andhra Pradesh, India.

He was also an external assessor, School of Engineering, Federal Polytechnic Oko, Anambra State and the defunct Delta State Polytechnic, Ozoro, Delta State for the promotion of academic staff to the rank of Principal and Chief Lecturers. He was recently appointed external examiner for the undergraduate and post-graduate programmes of the Department of Civil Engineering, University of Nigeria, Nsukka. As a naturally endowed motivational speaker, who takes much interest in bringing out the best in people, he has on invitation, delivered over 70 high profile national and international public lectures in the last five years. Engr. Dr. Owamah obtained his Ph.D. Civil Engineering (Water Resources and Environmental Engineering) from the University of Benin in 2016 at age 33. He earlier obtained the M.Eng. (2011) and B.Eng. (2006) from the University of Port-Harcourt, and the Federal University of Technology, Owerri, respectively. Earlier, he had his First School Leaving Certificate from Umejei Primary School Ibusa, Delta State in 1993. He also attended St. Thomas' College Ibusa, Delta State, where he obtained in Senior Secondary Certificate in 1999. Engr. Dr. Owamah is happily married to Mrs Victoria Owamah and the marriage is blessed with four wonderful kids. He hails from Owa-Alero, in Ika North East Local Government Area of Delta State and was born on Friday 27th August, 1982.

To the glory of God, Owamah has been serving as a Sunday School Teacher at the Redeemed Christian Church of God for some years now. In the words of the legendary literary icon, Professor Chinua Achebe, it would seem that Dr. Ijeoma Owamah is that proverbial one "whose palm kernel was cracked by a benevolent spirit." Sent away with his five other younger siblings and mother at barely 13 years of age by his father, the story of Associate Professor Owamah is that of the triumph of the human spirit over the vagaries and viscisitudes of life.

His is a proof that with strong will and determination to succeed in life, and of course divine help to one's actions, one can turn all obstacles to blessings. He is the quintessence of humility, an apostle of change, a revolutionary and core disciplinarian adept at engineering continuity between the past and the present; diligently reshaping today for brighter tomorrow. Owamah, with the lean support from his mother's meagre salary as a secondary school teacher, saw himself through the different stages of university education via borrowing and doing all sorts of menial jobs to augment. Life was indeed tough for the man whose success story has become a household story in Nigeria today. Dr Owamah's indisputable wits and oratorical skills are legendary. Through consistent positive actions and sterling intellectual engagements, he has brought progress and global attention to his Owamah family, university and the Nigerian engineering profession at large. He has propelled the citadel of learning forward in an unprecedented manner through quality research, publication and community services.

He has also demonstrated high sense of integrity, courage, confidence, capacity, doggedness, and sincerity of purpose in all his assigned tasks. By any benchmark deployed to assess him, and in whatever clime, Associate Professor Hilary Ijeoma Owamah is a stunning success; a unique gift to the academic world at this critical moment in history, and he deserves to be celebrated by all as he turns 40 years.
Happy Birthday to a mentor, teacher and role model.


John P. Omeonu is a Warri based engineer and researcher. He was one of the students of Engr Dr Hilary Ijeoma Owamah