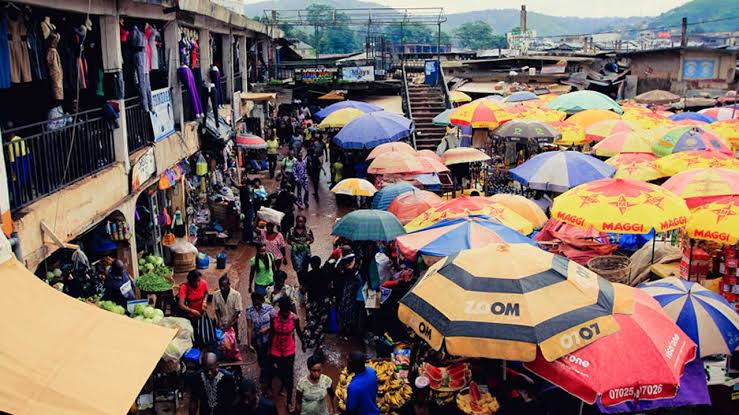 …Says Report of Flogging of Woman At Market 'fake'

The President of Ogbete Main Market Traders Association (OMMTA), Chief Stephen Aniagu yesterday in Enugu declared that his 3-month administration has brought about many innovations and changes aimed at ending sharp practices and bringing order to the market.

Aniagu who is also S A to the Governor of Enugu State on markets described as 'fake', a report in an Enugu based online blog alleging that a woman was flogged in the market for late closure of shop.

Aniagu while speaking to journalists in the market advised them to always verify and balance their reports before going to press.

He said that following the report that a woman was flogged for closing late, a human rights group visited the market and jointly launched an investigation alongside the market leaders only to find the report to be 'fake'.

The OMMTA president used the opportunity to enumerate the achievements of his administration in Ogbete, the biggest market in Enugu state.

He said that his administration has instituted measures to abolish shap practices, including sale of fake products, rebagging of rice or repackaging of other products to deceive unsuspecting buyers who pay higher cost without getting value for their money.

"The greatest effort at ending sharp practices in the market is the recent meeting I had with the foreign rice and the local rice dealers in Ogbete. I want a situation where anybody who comes to buy things at Ogbete market will buy the correct thing and not 'wayo' (substandard) things again.

"As the leader of the market and somebody who has been in that business, the business of grains trade for over 35 years, I know the intrigues and what it takes people to do something not good. And I summoned the leaders of the commodity and after meeting with them all of them agreed that what I saw is the truth. Not even that I heard it but I saw this by myself and I have a picture of what I saw.

"So we made the announcement that from now henceforth, we don't want anybody to be doing any 'wayo' (cheating, such as re-bagging or mixing local rice with ground nut oil and selling the same as foreign rice) in any of the rice products both local and foreign.

"The most annoying one is that people can put 25 kg rice inside foreign 25 kg bag, and I want to tell the public that there is no 'Caprice' (brand of foreign rice) again whatsoever in Ogbete or any market in Enugu as I'm talking to you now.

"The Cap company is no longer in Nigeria; what you can see as foreign rice now in Enugu or any market is 'Marori benz' rice but people buy bags and print Cap on it which they now use as Caprice. But if you see the original bag printed by the Cap Company from Thailand, the measure is different. But the unsuspecting public whenever they see Cap they will buy as foreign rice. Not only that it is under measured, they will write 50kg but the actual content may be 40 kg," he said.

In addition he said that his government is currently reconstructing 'Mgbemena Bridge', which leads to the Southern entrance to the market and expressed gratitude to the state governor, Rt. Hon. Ifeanyi Ugwuanyi for the financial support to them to execute the project.

Aniagu said that his administration constituted a Security Task Force Implementation Committee headed by Raymond Okenwa Egbo, a respected trader and importer in the market with the purpose of enforcing measures to ensure security in the market.

He said that his government ensures strict orderliness, clearance of illegal structures and obstacles to ensure free movement of human beings and vehicles, including fire fighting trucks in the market unlike before where it was difficult for fire-fighting trucks to move into the market in case of emergency.

According to the OMMTA president, the market opens every day, except Sundays by 7.30 am and closes by 5.30 pm with 30 minutes grace for customers to leave and another 30 minutes grace for all traders to lockup their shops and leave for the external security engaged by the market to resume duty for the day.