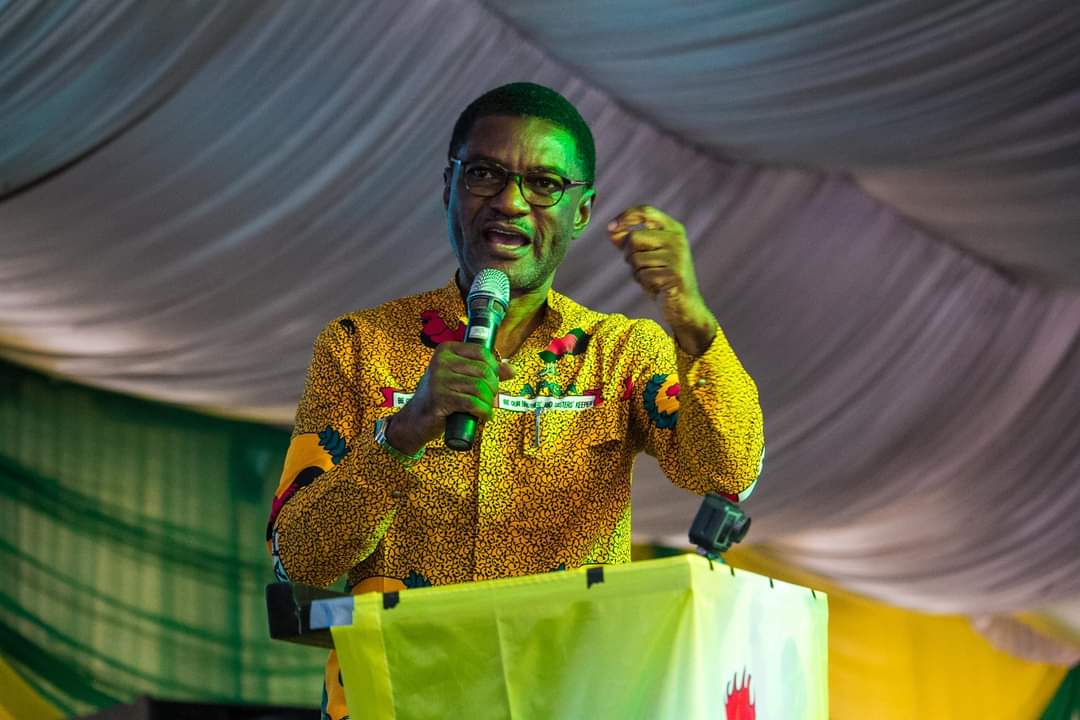 The gubernatorial candidate of the All Progressives Grand Alliance (APGA), in Enugu, Frank Nweke Jr, on Saturday stated that his administration will introduce a technology-enabled Land Administration and Management System to ensure that land ownership is properly monitored and businesses can enjoy greater ease of doing business.

He shared this while addressing guests at this year's edition of the Pacesetter Frontier Discourse Public Lecture and Awards held on Saturday, November 12.

The APGA candidate did not hold back his opinions about the current challenges with accessing Certificates of Ownership or a Governor's Consent to perfect land purchases. He alluded to the current process that depends solely on the governor for approvals.

"I am not going to sell lands in my office as governor. This is because I will have competent people who will do it in line with the processes we set up."

He went on to share that land owners will be made public through the digitization of the Land Registry.

"We will immediately deal with the regulatory and judicial bottlenecks that currently exist, digitising the lands registry and publishing land ownership through a Lands Administration Management System (LAMS). We will ensure that a C of O or Governor's consent is obtainable in 7 to 10 business days.

"Through the use of technology, global best practice processes, and radical transparency, my administration will efficiently and transparently administer the land as our most valuable resource.

"The GIS Land Administration System will also help us deliver on another cardinal plan: to improve urban planning and infrastructure development and support environmental management in Enugu state, " he concluded.