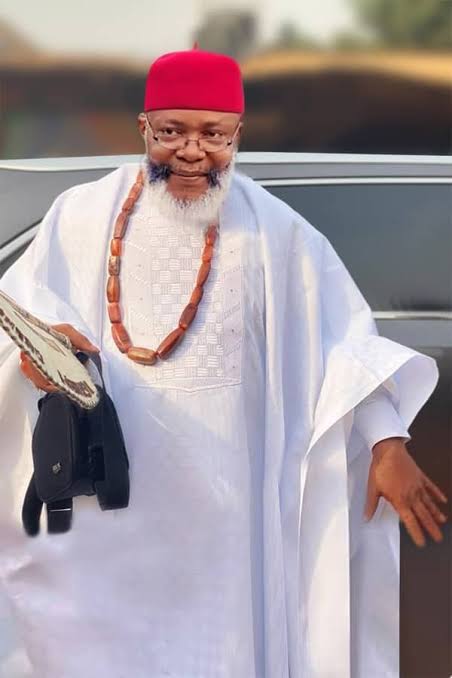 Convener of All Anambra Media Practitioners Conference and National President of Association of Digital Media Core Advocates (ADMCA), Dr Harris Chuma-Odili, popularly known as Ogene Ìgbo has advised the incoming Governor of Anambra State, Prof Chukwuma Charles Soludo, to focus on infrastructural development and security, among others, as priority.

Dr. Chuma-Odili set the agenda on Tuesday while commenting of the March 17, 2022 swearing-in of Soludo, who last November 9 emerged as the sixth democratically elected governor of Anambra.

Speaking on security, Dr. Chuma explained that Anambra, being a leading commercial city in Southeast Nigeria, must have adequate arrangement to strengthen the state security architecture already put in place by Obiano.

He said: "He (Soludo) must embark on acquisition of the modern advanced security apparatus to empower the security arm of the state. These would enhance proper tracking of any criminal related activities in the state. Likewise, he should partner with the media to ensure adequate sensitisation of the dwellers in the area of security and others.

"I am advocating this because I know that all eyes are on Prof Soludo, Ndi Anambra are seriously awaiting him, and I believe this is one of the reasons why they pulled their weight behind him during the election. I'm not expecting anything from Prof Soludo's administration than fulfillment of its manifesto. Now is when to transform his promises to action. Going by his agenda, we are all expecting him to transform his promises into reality."

According to Chuma-Odili, all that Ndi Anambra want to see is the fulfillment of all those promises made by Soludo. "Prof Soludo promised to fight corruption, ensure security, jobs creation, and others. Let us be patient to watch him accountably based on his promises in the campaign, now is the time to fulfill them," he said.

Meanwhile, stakeholders in Anambra online media have begun to express their minds on what should be embedded in the incoming governor's agenda of operation in relation to the interest of their people.

According to some of them, priority should be given to making the state more homely, positing that their contributions to the state's development cannot be over-emphasised.

Along this line, Chuma-Odili disclosed that, "come February 18, 2022, in the capital City Awka, a full-blown media event has been fixed specially designed to set agenda for the incoming governor."

He said that the event tagged "All Anambra Media Practitioners Conference, AMPC" will be hosted by ADMCA in collaboration with AIMS, and covered by dozens of journalists both print and electronic.

"The Soludo administration is expected to leverage on the communique that will be raised at the media conference, and bring more dividends of democracy to Ndi Anambra. Expectedly, being a product of the system, Soludo is expected to hit the ground running, as Ndi Anambra will not entertain any excuse for under performance," Chuma-Odili said.